Abstract
This article demystifies the ambiguity around what is meant by "Cloud", and looks at suitable migration options for your business.
The past & present of cloud
The pace of technology is relentless. What was once the realm of science fiction writers has become our day-to-day reality. If you glance back through major IT articles and computing archives of the past 15 years, there is at least one constant: the sheer number of references made to the "future of computing".
The futurists of the day had their work cut out. Some of their predictions were eerily accurate, but many completely missed the mark, with wild theories that mostly failed to materialize. But there is one particular topic that persists today and is finally coming of age: Cloud. The term "Cloud" is ubiquitous. It is hard to avoid and, like a lot of IT industry jargon, has made its way into the mainstream press and become the mainstay of most consumer and business applications in existence today, with variable meaning.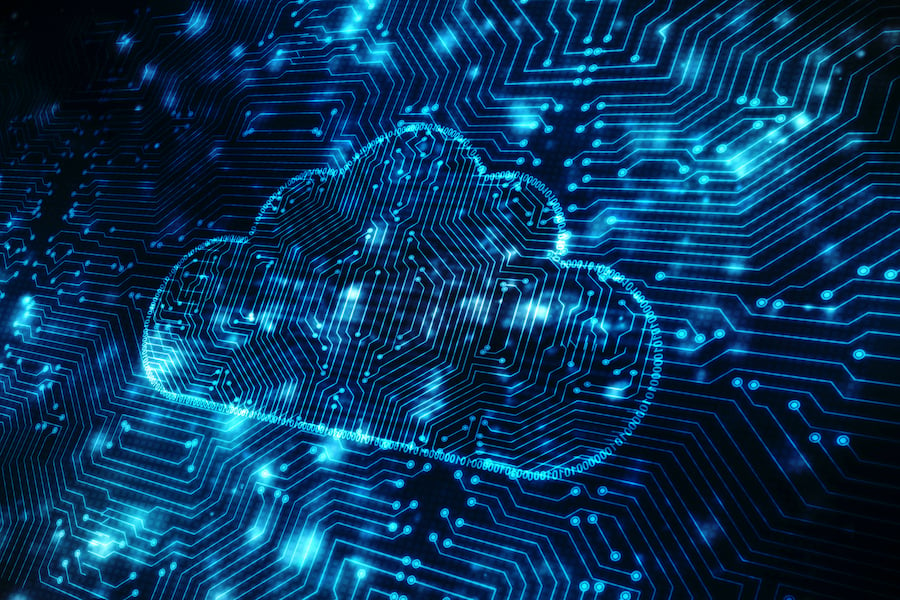 Cloud in use today
From a business perspective, Cloud has given rise to new ways of working and created new business models:
SaaS (Software as a Service) where you license and access software on a subscription basis
PaaS (Platform as a Service) where customers can develop, run and manage applications without the complexity of building and maintaining the infrastructure needed to develop and launch an app
IaaS (Infrastructure as a Service) featuring internet-based computing that provides shared processing resources and data to computers and other devices on demand. This is most often utilized for intensive and complex research purposes where owning a local "supercomputer" is not always a feasible option.
So why isn't everyone "in the cloud"?
Many businesses are still lagging when it comes to migrating data or simply shifting their focus completely to the cloud. To explain this, it's important to first understand the key differences in terms of customer needs. We've mentioned SaaS, PaaS and IaaS.  What do they mean for your business? Do they apply to your situation? Let's try to demystify the general "cloud" terminology with a few examples:
SaaS solution: Atlassian Cloud
Almost without exception, every single software vendor now includes a SaaS solution in their main offer. This includes the historical and actual market leaders who all started selling "on-premise" licences, such as Microsoft, SAP, Oracle, Adobe and Autodesk. The benefits of shifting their offer to the cloud, from a vendor perspective, includes simplified support and release mechanisms; the ability to collect user and usage data to help improve the product; recurring revenue streams and an increase in speed and savings when releasing new features, and distributing them through regular updates at zero marginal cost.
For the customer: zero infrastructure investment (creating a shift from Capex to Opex); fewer application customisations; simplified support (no more upgrades); simplified provisioning; simplified admin; the ability to access global usage data, and the relative ease of switching from one vendor to another when required.
With Atlassian, this crucial step is already well underway, with solid plans to help customers understand the changes and prepare their journey to the cloud. Migrating to the Atlassian Cloud essentially means moving from a server-based offering to a SaaS-based offering and that's where the entire industry is headed. The benefits are obvious for clients as much as they are for vendors, and to put it bluntly, "Server-based" is fast becoming a thing of the past, especially when the software you need in your business is being used by multiple teams in different locations. In case you are still hesitating or postponing a decision, Atlassian Cloud is Atlassian software, just hosted on different, remote infrastructure and running only the "front-end" in your users' browsers.
This brings us to a different kind of example:
Infrastructure Cloud: Amazon Web Services.
AWS came about when Amazon's founder identified the variable infrastructure needed to meet huge demands during major shopping peaks such as Black Friday, Christmas and other massive sales events. Realizing that a website taking a second longer to load could lead to colossal losses in revenue, he decided to size the Amazon infrastructure for the highest demand peaks. This meant that 90% of the time, it was not required and was "just sitting there". By engaging technical teams to build APIs for all of their own applications (so that they could be used by 3rd parties), AWS became a commercial offering all of its own in 2006. This spurred the offering of other major competitors such as Google, Microsoft, IBM or Oracle, leading to what is often dubbed today as the "cloud wars".
But if you want the low-down on what it actually means for your business, if tomorrow you need 10x the computing power that you have today, for say, just 24 hours, you can simply rent it for the time that you need it. Plus you can access a wealth of apps, AI, analytics and world-class security. And this is where experienced partners like Valiantys can make all the difference in guiding you to the right solution.
Conclusion
For large global enterprises, it isn't always straightforward to harness the power and advantages of the Cloud. It is well understood that Cloud computing offers alternatives to IT departments for improved flexibility, lower operating costs and reduced maintenance. But Cloud also improves resource utilization and provides unparalleled benefits to enterprises of all sizes, delivering increased reliability, scalability and connection between disparate teams.
Atlassian tools have been purpose-built with that very same philosophy in mind, which is why scaling and migrating your agile solutions and data from server-based instances is a reality, and crucial to keeping up with the pace of change required in today's business climate. You just need a plan. And the right partner, like Valiantys, who can lead the way to a successful implementation, taking stock of what will work best for your company and clearly mapping out just how to achieve that.
Cloud can take on many forms and have different meanings and implications depending on the scale and type of business you have. But there is no reason to fear the ominous cloud or fear an impending downpour. The most important thing to remember is that when it comes to Cloud, now is a very good time to assess your options.

Learn about migrating Atlassian tools here
Learn about hosting options here
Any other questions? Contact Valiantys today.