Let's face it – long, boring text user guides can be a pain for end users to digest and can raise more questions than answers. As part of the IT team at Valiantys, I've found that if users don't know what steps they need to take under which circumstances, they won't be autonomous in their work; instead of coming to me to explain whatever system they need to navigate, they'll come to me to explain the user guide. This obviously defeats the purpose….
As an Atlassian Platinum Solution Partner, at Valiantys we use the same tools we deploy for our clients, which consist of over 4,000 companies across the world. Confluence is our Enterprise Content Management solution, where we host our knowledge base to share our processes and documentation. In this space, the IT team created a user guide to explain how our video conferencing equipment works. While the exhaustive content was crystal clear to the IT staff, I understand that our non-technical users might feel like this: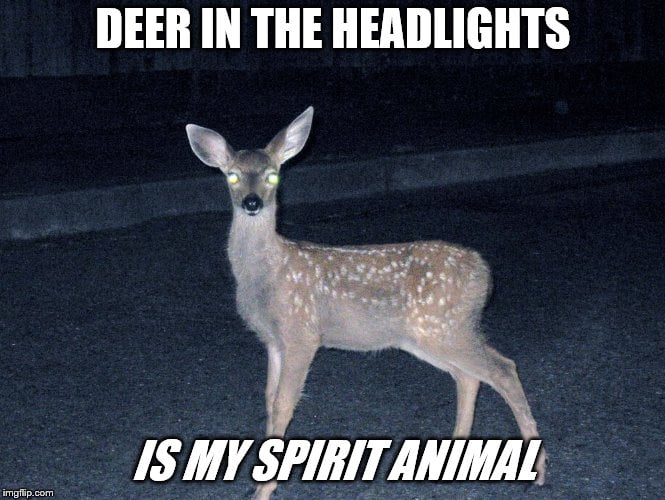 Despite this, we do have to be thorough. We have different video conferencing equipment across our 11 international offices. Some people organize meetings, others only need to know how to join them. They may be in one of our offices' conference rooms or trying to join on the go. How do we explain everything while keeping it clear and simple?
We decided to focus on the user, and realized that we needed to adapt our documentation in order to present only the information the reader needed  – and nothing more. Fortunately, Confluence provides several methods for solving this use case.
Making Confluence user guides
Our first solution was to start with a table, and then created filters that would allow the user to narrow down to their situation.
As you can see it worked; we provided the link to the guide matching his situation. Yet it wasn't entirely satisfying, especially given what Confluence is able to do. It looked odd and surely could be improved!
We decided to make this a dynamic form using an app called  Bob Swift Run macro. We can now present the same information as in the table, but in a much nicer way!
Our users are now happy and our "Video conferencing assistant" looks nice, but it ended up being difficult to edit and maintain when changes and updates were needed.  To remedy this, we moved all the data we frequently changed (access PIN, the list of meeting IDs, dial-in numbers, etc) in different includes, and call them using the Multi excerpt app.
It resulted in a single page, which is easy for our IT team to maintain and even easier for our users to understand.
It's simple and straight-forward, but then again the best solutions usually are. For more tips on the Atlassian ecosystem, take a moment to subscribe to our monthly newsletter below.
Give me more Atlassian tips