If needed, you can export/import your spreadsheets to and from Excel.
The power of Elements Spreadsheet lies in its focus on collaboration and tight integration with  Confluence.  With Elements Spreadsheet, you don't need to manage your spreadsheets outside of Confluence anymore. All your essential figures are centralized in one place and you can collaborate directly on it with your team.
Manage spreadsheets like you manage Confluence tables
If your team members are familiar with using Confluence tables, adopting Elements Spreadsheet should be an easy next step.
They will find the Confluence tables look-alike design they are used to, with the same icons and functionalities (including Confluence text formatting, rows and columns actions such as Insert before, Insert after, Remove, and associated keyboard shortcuts).
Thanks to this Confluence user look and feel, there will be a fast learning curve of the app's functionalities, and this quick adoption and will enhance their productivity.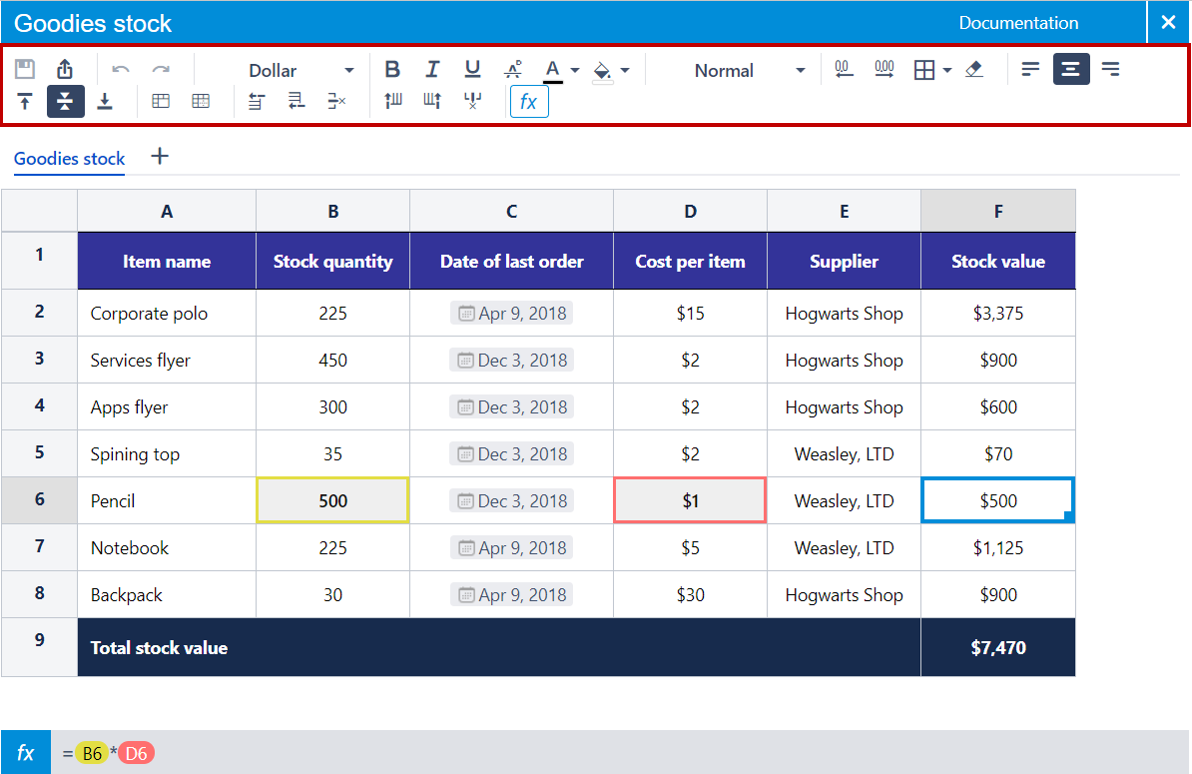 Use native Confluence functionalities in tables like Date Picker
And cherry on the cake, you can even use Confluence's Date Pickers in your spreadsheets. With this famous Confluence native macro, by typing "//" you can visualize the whole calendar and pick the date of your choice directly in a spreadsheet cell.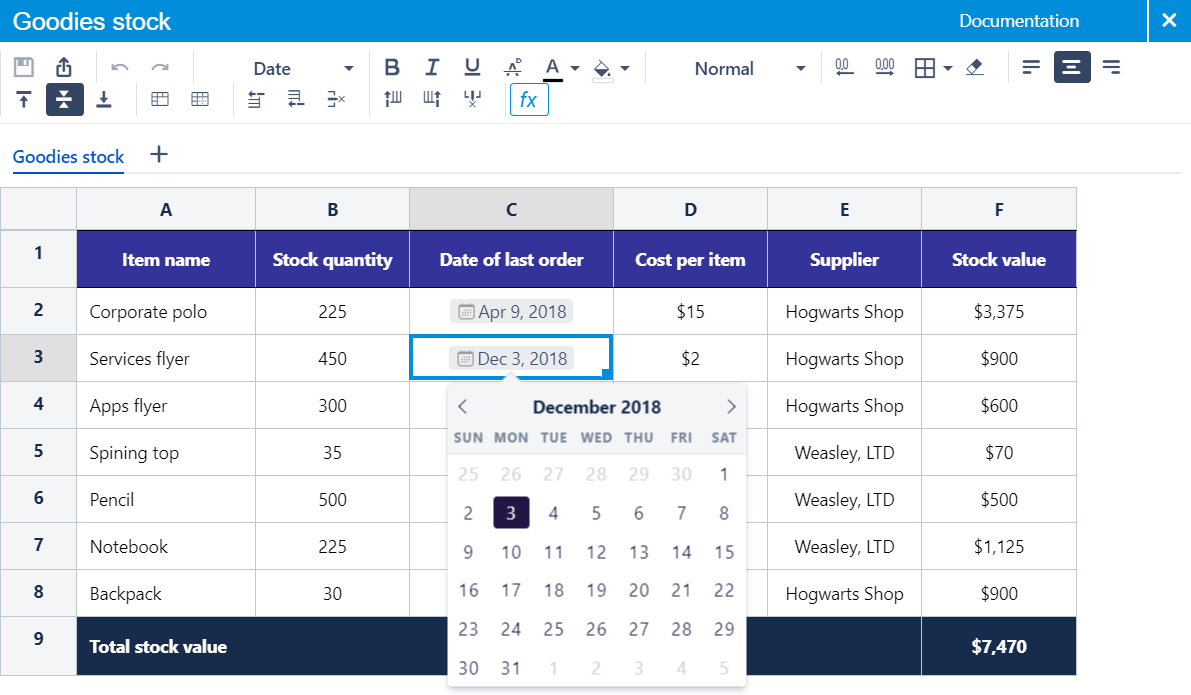 Elements Spreadsheet is the only app which embraces the Confluence tables look and feel, while offering advanced calculation functionalities, improving your team's productivity.
The user-friendly app for all your spreadsheets needs in Confluence
We believe that collaboration is the future, making Confluence the must-have software for driving teamwork forward. If you are a Confluence fan like us and want to manage spreadsheets seamlessly, why not give this app a try?
Try Elements Spreadsheet for Confluence
Tell us what you think about it in comments!