A new add-on has just joined the Valiantys Software family. After nFeed, PowerReport and Exocet, we are glad to announce the early release of Spreadsheets for Confluence.  
Meet Spreadsheets for Confluence!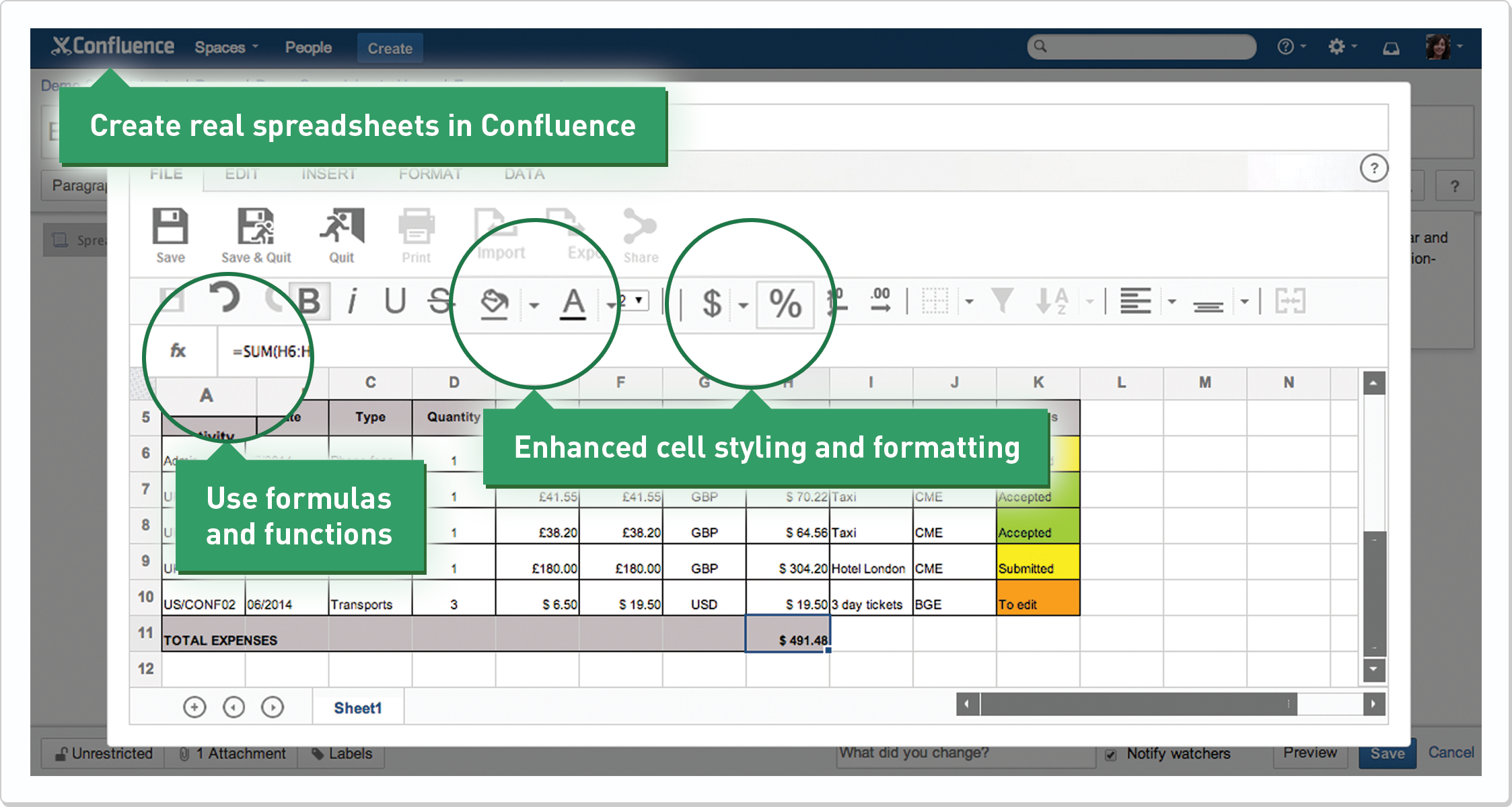 Spreadsheets for Confluence, it's the top Excel features embedded in a Confluence macro. Our spreadsheet editor will allow end users to gather any tables in Confluence and move away from switching between applications.
Discover it now on the Atlassian Marketplace
Confluence users wanted it, we've built it
[youtube_sc url="http://youtu.be/Maoaem77M7U"]
Teams using Confluence praise it for its ergonomic design and collaborative features. However, many of them expressed their frustration regarding tables : "The native tables does not fulfill my needs" , "Information is fragmented in silos : tables in Excel, texts in Confluence … and I have to constantly switch apps", "Sharing spreadsheets usually turns into endless email threads"…
With Spreadsheets for Confluence, this era comes to an end. Listening carefully to users needs, we have designed a collaborative spreadsheets editor that is both easy to use and seamlessly integrated in Confluence… and this is just the beginning!
Filter, sorting, import and export from Excel … more features are on their way.
Early bird promotion
Eager to enjoy real spreadsheets in Confluence? We are offering you a 50% discount for any licence purchased with this code : GLTHNT.
This promotion is valid until december 31th 2014, for the 200 first customers.
Find out more on the Atlassian Marketplace