Sometimes the native table feature within Confluence isn't enough when you need to perform calculations, and that's where our add-on Spreadsheets comes into play. With its rich formulas and advanced formatting options, it allows users to create smart tables within Confluence for several use cases: budget tracking, project management, creating expense report, etc.
Yet there was one little thing that still bothered us: tables created with Spreadsheets didn't feel genuine compared to native Confluence tables. As you can see in the photo below, the difference was pretty evident.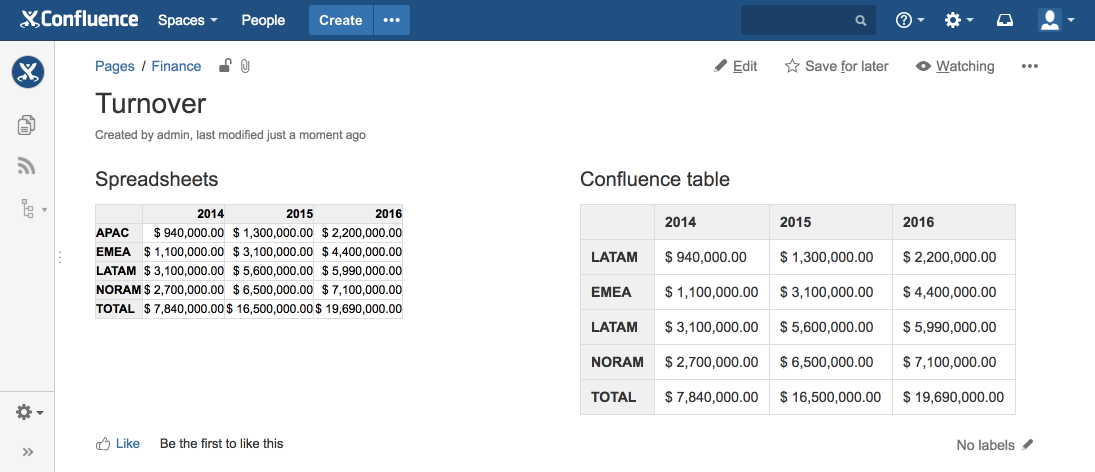 We believe that Confluence add-ons should blend into their habitat, as the goal of a knowledge base is to have all your information fused seamlessly into one place. If the formatting is not aligned, the lack of organisation becomes an eyesore.
Our objective with this new version of Spreadsheets is to make it impossible to distinguish Spreadsheets table with Confluence tables. Here is the result – can you tell the difference?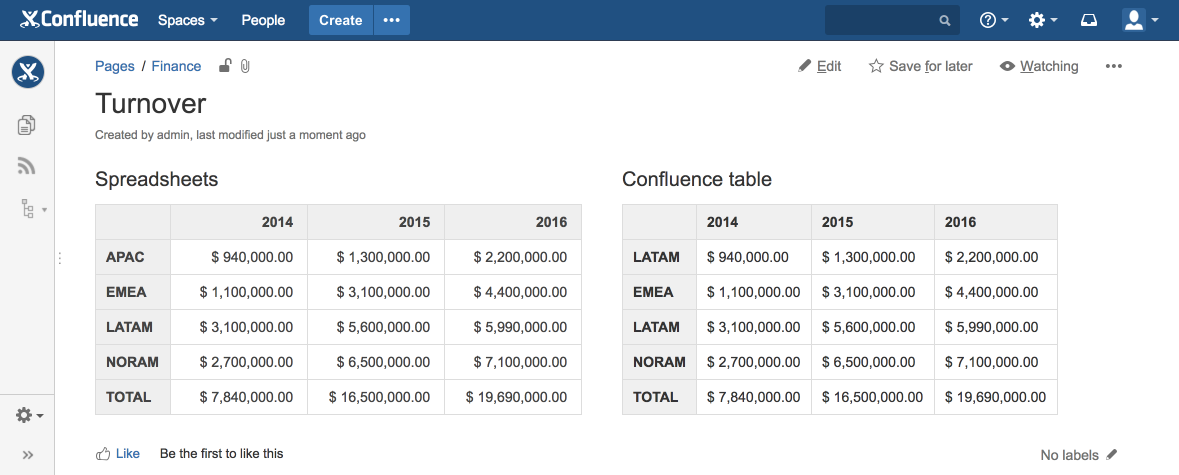 This style will only be applied to new Spreadsheet documents – unless you edit and save your existing documents. In this case, the internal spacing will be adjusted, but the font colour and height will remain unchanged.
Easier editing
We have also slightly improved the editor, as the paste style feature now can be applied to any number of cells. In our example, I copied the style and format of cell A1 (blue and bold). Then I pasted the style into cells A2 through A6.
Additionally, inserted rows now take the style and format of the source row rather than the default settings:
And finally, we can set the row height and column width for the whole document with a single action:
Of course, these features are available for both cloud and server versions of Spreadsheets.
If you need smart and easy to read tables, click below to give Spreadsheets a try!
Try Spreadsheets for free