For teams dedicated to the Agile method, epics are a vital element in structuring work over the long run. Within Jira Software, teams can organize epics from the backlog view and add stories with a simple drag and drop. While the native features in Jira Software are impressive, the epic's display could be optimized to improve how teams analyze the work load. Fortunately, this is a problem which can be easily fixed by Exocet.
Here is how Jira currently displays issues from an epic view: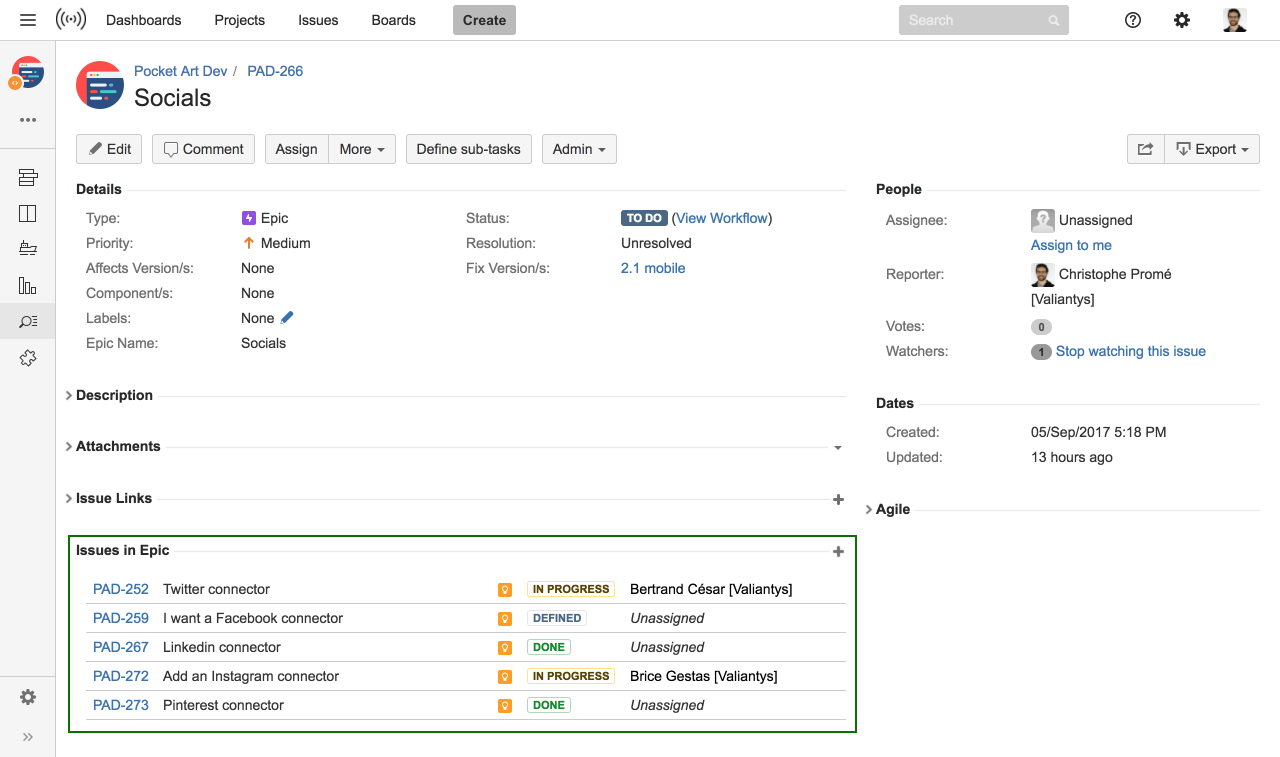 There are few things that could be improved when viewing an epic in Jira:
It is not possible to sort and customize the epic panel columns visible within the issues.
We can't reorganize issues in the epic panel by specific conditions. For example, if you want to organize the panel based on story points, you wouldn't be able to achieve this with the native Jira.

Issues

 are aggregated together in the same panel despite their status. It's therefore difficult to get a sense of what 

issues

 are still in progress.
It is not possible to remove a story from an epic.
In short, what you see is what you get regardless if it represents the best hierarchy for the information.
How Exocet's customizable data panels can 
better organize issues within your epics
The best type of dilemmas are the ones with simple solutions. With an easy installation and configuration of our Exocet app, your data panels can start looking like this: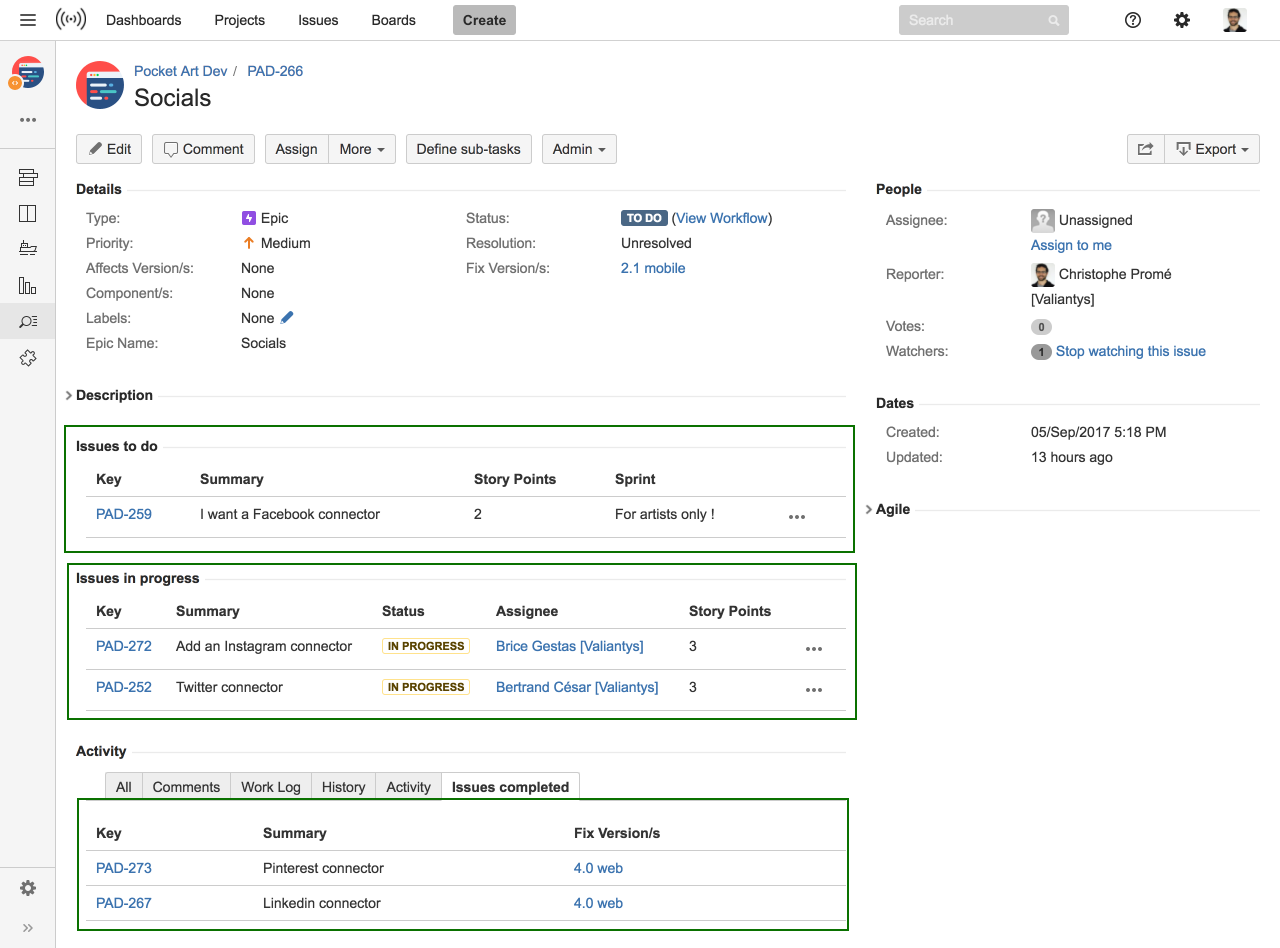 From an epic, we can now see issues grouped by status. In this example, we have three panels:
Issues to do
This panel provides an overview of all issues which are not currently under development. Only the relevant information is displayed:
Issue key
Summary
Story points (Giving the team a sense of how much work is left in the epic)
Planned sprint for the issue
Issues in progress
With this panel you can finally see the work that is underway – and nothing more. In this example we chose to display their status, assignee and story points.
Issues completed
While it's great to have a reference to the work already completed, you don't want these issues clogging up the view of what work lies before you. Therefore these completed issues along with their fixed version are stored in a tab under the Activity panel.
If this use case will be helpful for you, check out our step-by-step tutorial in the Exocet documentation.
Buy Exocet and get Elements for free
While this is just one use case, Exocet is a handy and dynamic app that can be configured for a variety of different use cases. For example, you can also use Exocet to create stories from epics and inject important information (like components) from the epic directly into your issues. This app can also help you keep your stories and epics in sync by automatically updating all linked stories when you change the fix version of an epic.
Are you ready to try Exocet? Head over to the Marketplace for your free trial. If you decide before October 31st that you want to buy an Exocet license we'll throw in a free 1-year server license of Elements, the ultimate Jira app for managing dynamic lists rather than sub-tasks.
Try Exocet today