RefinedWiki are makers of add-ons to improve the user interface and functionality of Atlassian products. RefinedWiki makes software simple for all users, with simple and smart solutions to drive productivity in the workplace. In this blog, we discover how RefinedWiki RefinedTodo 2.0 helps users to manage their tasks effectively in JIRA.
At the heart of task management is having a system for organising the things you need to do. To do lists are a method of task completion that many of us use, with list applications, websites and good old fashioned pen and paper all readily available.
There are, however, both effective and ineffective ways of writing to do lists. A great way of doing this is to use JIRA to clearly outline what needs to be done – and the progress you are making.
With the recent release of our to do list add-on for JIRA, here are some insights into how you can real nail these tasks lists.
1) Think of your list as a plan
The very act of creating a to do list is in itself useful, as it allows you to organise your thoughts and get things done. RefinedTodo 2.0 enables you to plan and manage your priorities with focus and direction. In the words of Richard Branson:
"People wonder how I fit in kitesurfing and tennis every day alongside business meetings – the answer is good planning and to-do lists."
2) Do a brain dump
To do lists are great for quickly noting things down as you think of them, before they disappear from your mind. For this reason RefinedTodo smoothly integrates with JIRA, allowing you to quickly add notes and create items from anywhere within JIRA – without having to open a new application. The inbox section is reserved for quick notetaking that you can revisit later on when you have more time.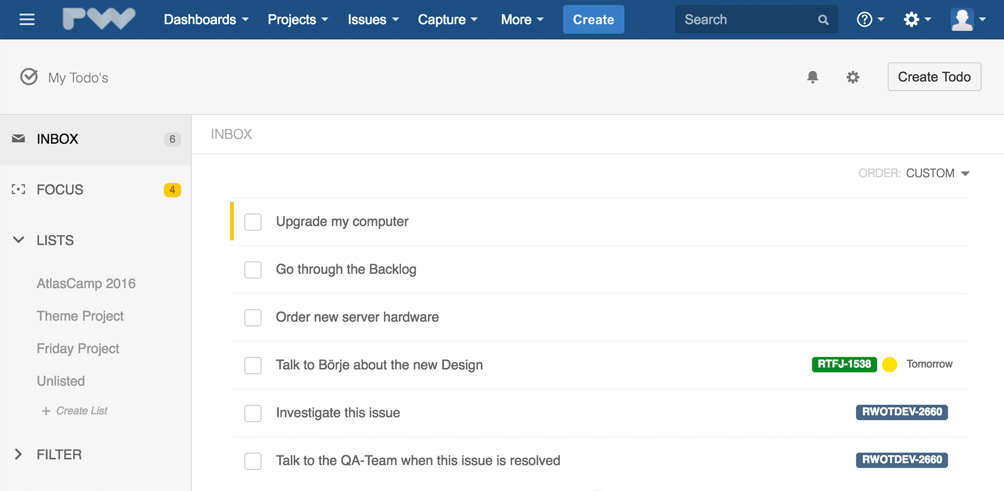 3) Try writing to dos according to when and how they will be done
Bestselling author David Allen, the man behind the GTD system, as well as scientists behind the so-called "Zeigarnik effect" suggest organising your to dos with a plan for when and how they will be completed. Why not categorise your lost items into focus (current), next week, this month, this year, and archived or 'deal with later' as an effective management method?
Any items that aren't actionable can go into the 'deal with later' space. What's more, to ensure these items don't slip through the net, you can add reminders and alarms as prompts.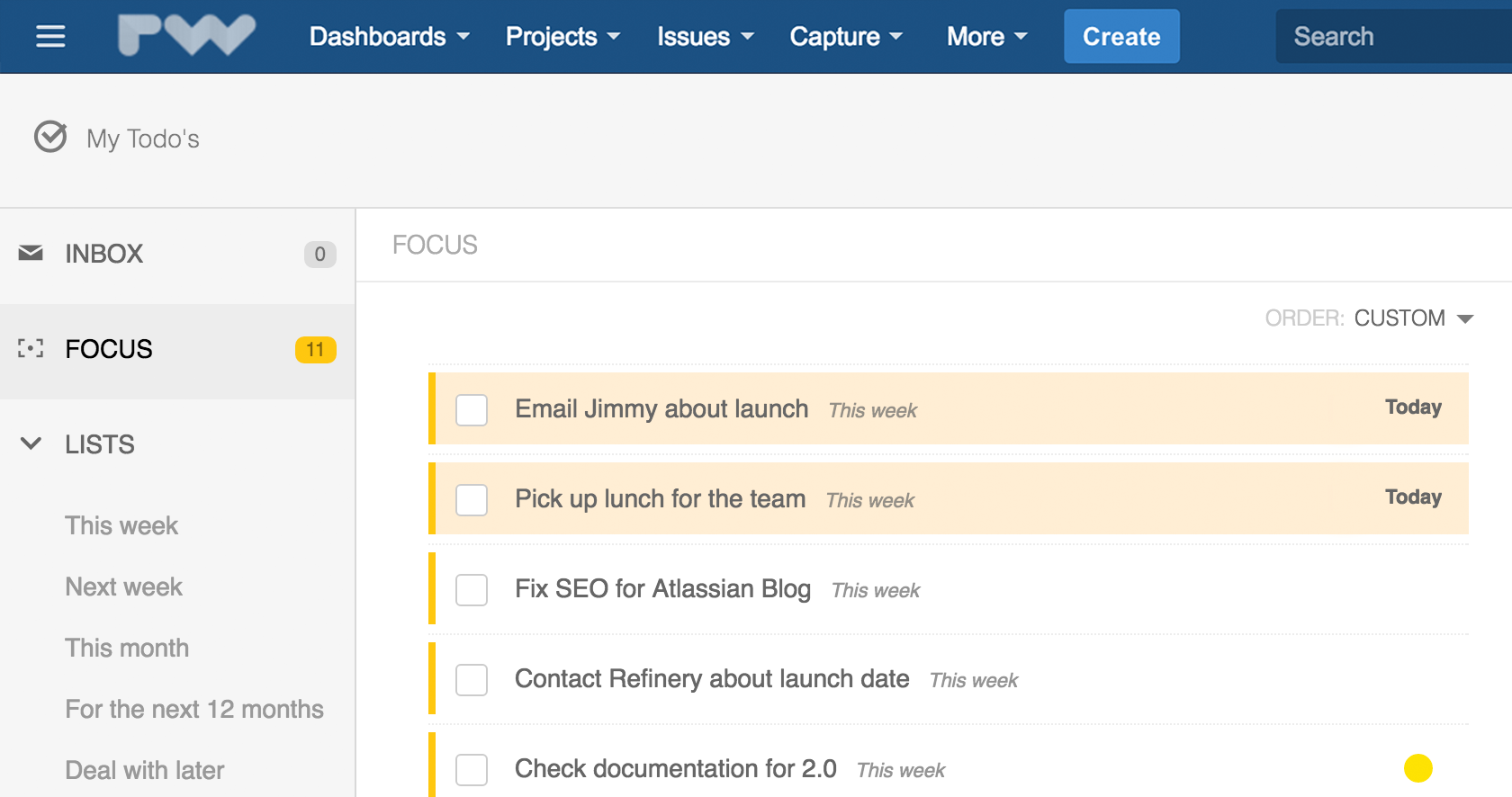 4) Stop confusing to do items with projects or goals
Another great tip is to break down your tasks into individual steps. A list item should not be mistaken for a goal or a project, but a step towards the larger goal or project aim.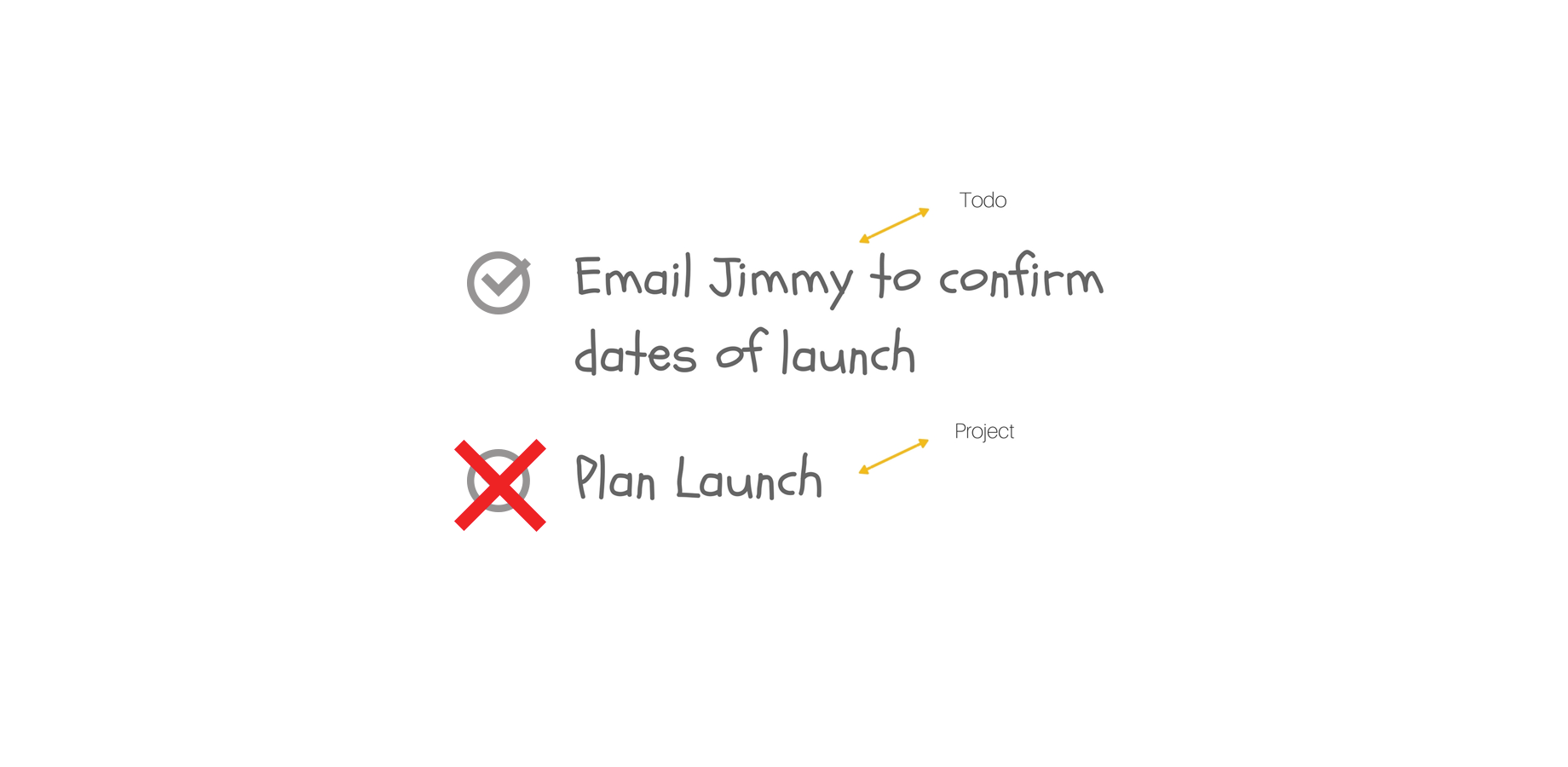 5) Reflect and prioritise items on your list
The GTD system suggests reviewing your list and reflecting on your choices. In RefinedTodo 2.0 you can simply move the items around so that a list item that wasn't a priority yesterday can be top of the list today.
6) Stop using your email inbox as a task list
Many of us fall into the trap of leaving emails in our inbox to come back to later, as we simply can't bear the thought of missing out on something crucial that might be in an email. In doing so you are confusing your email inbox with a task list. In order to get tasks done more effectively, you should separate your inbox from a task management system.

Ultimately, using tasks lists properly will result in the most important tasks being done – hopefully these tips will help!
RefinedTodo 2.0 for JIRA is available as an add-on through Valiantys JIRA add-on offering and on the Atlassian Marketplace.