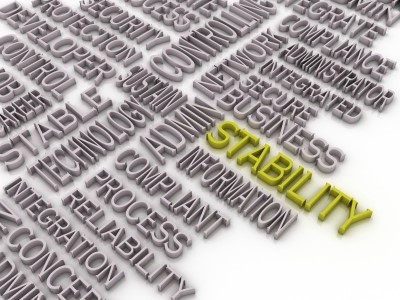 I heard it said once many years ago that McDonald's — the hamburger giant whose second most profitable market in the world is France — is actually a real estate company.  A quick internet search reveals that there's quite a bit of truth to this: they buy and sell some of the best commercial property in the world for a profit, and also charge franchisees rent to use corporate-owned real estate.
By that same logic, nearly every major enterprise in the world today is actually in the IT business. Whether you sell health care, insurance, financial services, transportation, or household goods, the success of your employees, products, and company depends on the availability of your IT services.
No pressure, right?
Achieving High Availability with Atlassian applications
Fortunately, availability isn't a matter of luck; it's something you can plan for. Big companies today simply can't afford the high cost of development downtime, since budgets are already being pushed to the limit by soaring infrastructure costs and other high priority projects.
If you're using Atlassian products (like Stash, JIRA, and Confluence) in your development workflow, you already get quite a bit of redundancy in their standard cloud-based versions.
Yet many companies require more control, configuration, and performance assurance than any cloud-based service can fairly offer. We recently wrote about Atlassian Enterprise 2.0 and the new Data Center deployment options, and how they are perfect for any company that "gets shivers while thinking about JIRA being unavailable for a few minutes."
Here's why we encourage big companies with critical development environments to closely consider Atlassian's Data Center deployment option:
First, you've probably already invested a ton in keeping your own infrastructure running 24 x 7. You're more afraid of what you can't control than what you can — and Atlassian's new Data Center deployment option lets you run JIRA and Confluence on your own machines, behind your own firewall.
The new Data Center deployment option also allows you to cluster multiple active servers, so even if you have a hardware failure, your users never know it.
You can use any form of load-balancing technology to spread the load across your Data Center cluster, to prevent strain.
 You can also add nodes to your Data Center cluster to easily increase capacity for concurrent users and prevent slow downs and performance glitches. (Deploying new nodes is easy and hassle-free, too. Existing nodes automatically synchronize indexes and plugins with new ones.)
In short, it's all about performance-at-scale, and the ability to ensure true 100% uptime for the applications that your business depends on.
You're ready to scale — but how?
Atlassian Enterprise offers quite a few services that make life easier, from Premier Support to Technical Account Managers. These can offer tremendous value as you plan, scale, and support an Atlassian Enterprise deployment.
Most clients end up needing a bit more help, though, which is why we often recommend starting with a performance audit. Valiantys experts can quickly evaluate your Atlassian instances, benchmark their performance, and provide an overall assessment on where and how to improve. This can help you decide whether you can achieve your desired results with simple improvements to your existing environment, or whether you should consider moving to the Data Center Deployment option.
Atlassian products are well known for being powerful and easy to use, but most clients typically still request additional help with initial configurations, or establishing the proper governance and compliance policies for your unique business.
We've helped companies like BNP Paribas and Tomtom scale JIRA at an enterprise level, and we even host a French-language workshop called JIRA in the Enterprise on behalf of Atlassian.
Contact us today to talk about the best strategy for managing growth across your Atlassian development environment.  As one of Atlassian's "Top 3 Best Experts Worldwide" (awarded to us at their 2014 Summit ), we're well equipped to help you implement, customize, and optimize your Atlassian tools to get the most from your investment.
Contact us today