The new version of Exocet includes two major changes, both long-awaited by our customers. Firstly, Exocet 2.5.0 is now fully compatible with JIRA 7 ! Secondly, a brand new feature is now available: create and link an issue to a remote JIRA instance. This is a first step to a complete implementation of the existing 'create and link an issue' action. Let's go through this new feature and its possibilities!
Configure a fields mapping
You first have to configure an Application Link between the two JIRA instances, just like you would do it to create a page into a remote Confluence.
Once it is done, you can access the Exocet administration to configure your fields mapping. As you can see below, you can now select the target JIRA instance.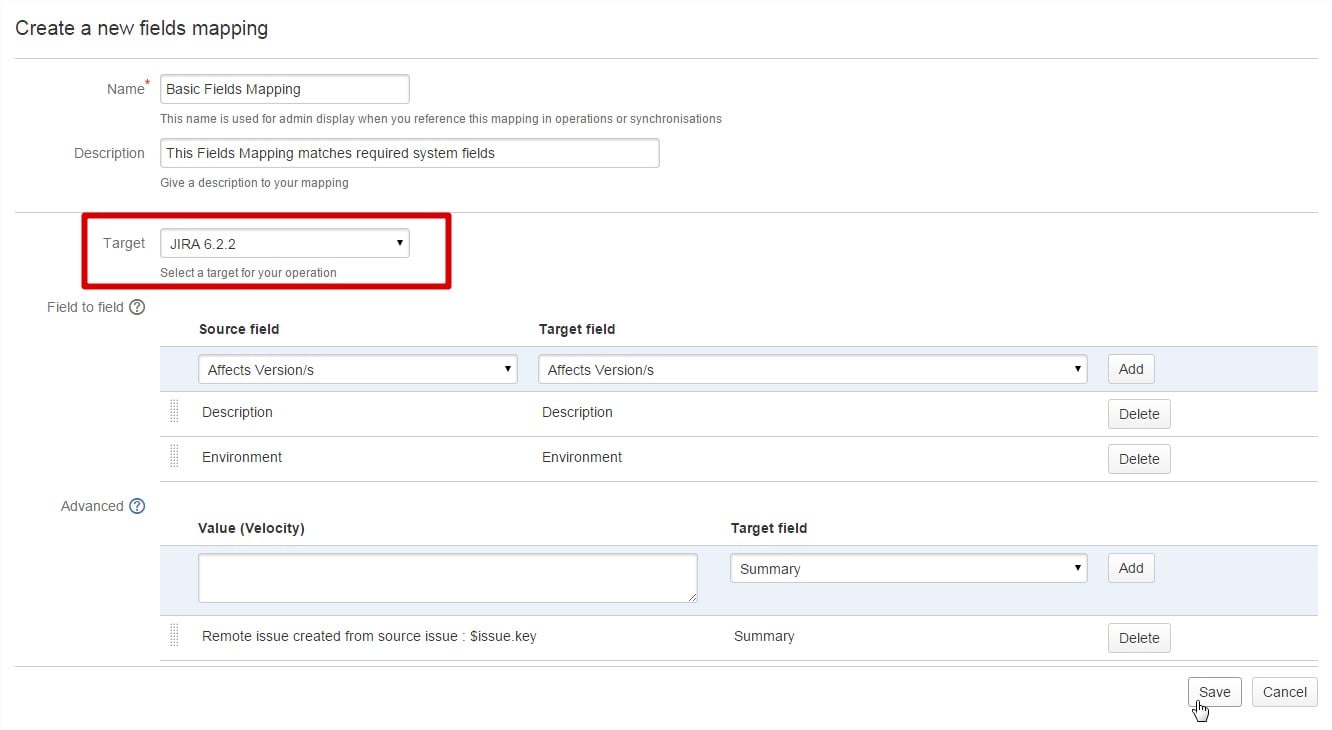 Target field suggestions will be proposed following target selection of course. For this example, we are configuring a simple fields mapping to match required system fields for remote issue creation like Summary.
Configure an operation
We can now create an operation to create and link a remote issue. First, select the targeted JIRA instance.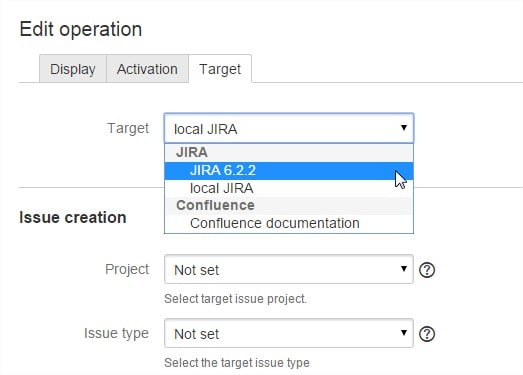 Then, you can select project/issue type information and you can also choose if you want to link the target issue wih the source issue. Issue type suggestions are filtered by project. You can note that fields mapping is now required for remote JIRA targets.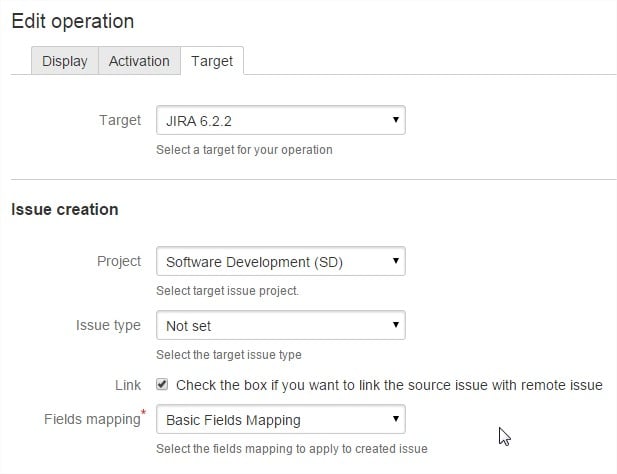 Execute an operation
Once saved, the operation will be available on your issue if it matches configured criterias.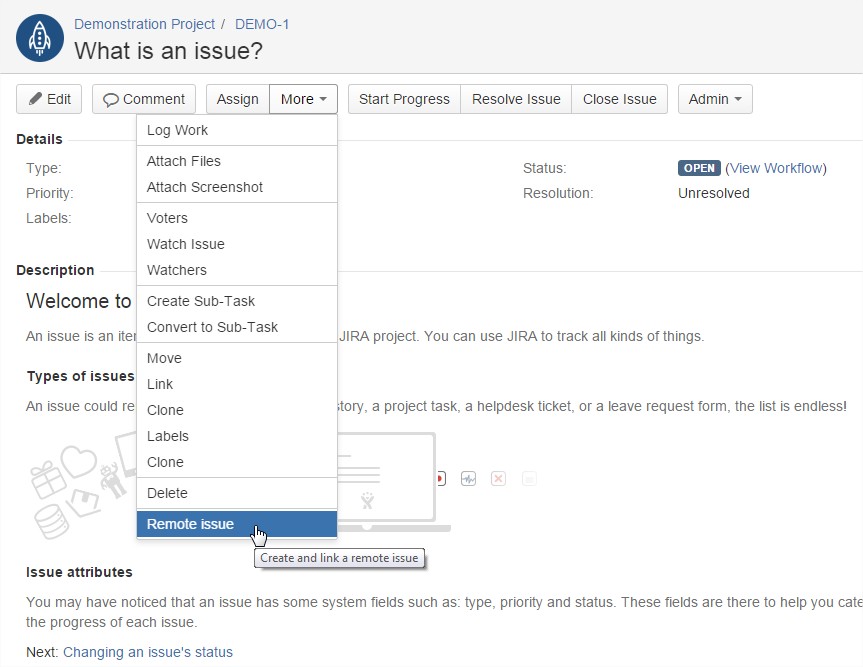 Once clicked, a transition popup appears and allows you to select project/issue type if it has not been configured in Target operation configuration. Inputs will be pre-polutated with configuration data.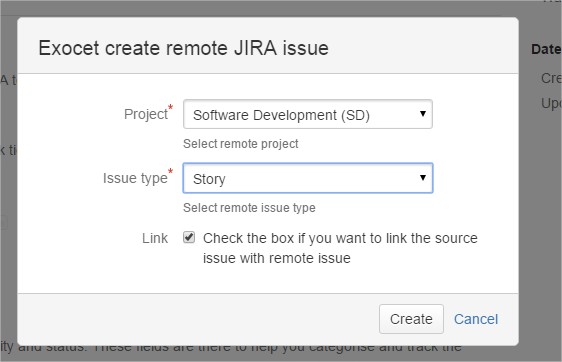 Once you have selected required information and validated the form, a successfull JIRA style message is displayed to users.

As you can see, this feature differs a bit from 'Create & Link on local JIRA' as we cannot choose details for remote issue. That is why it is important to map required fields into fields mapping associated to the operation. Otherwise, an error will be displayed :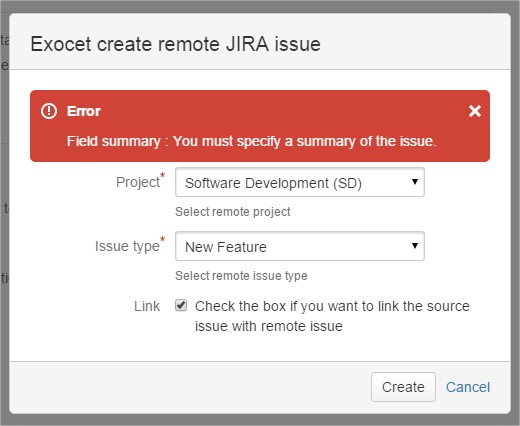 Conclusion
Now your turn to try this new Exocet feature! We'd love to have your feedback, let us know what you think of it by commenting this post.
Try Exocet 2.5.0 free