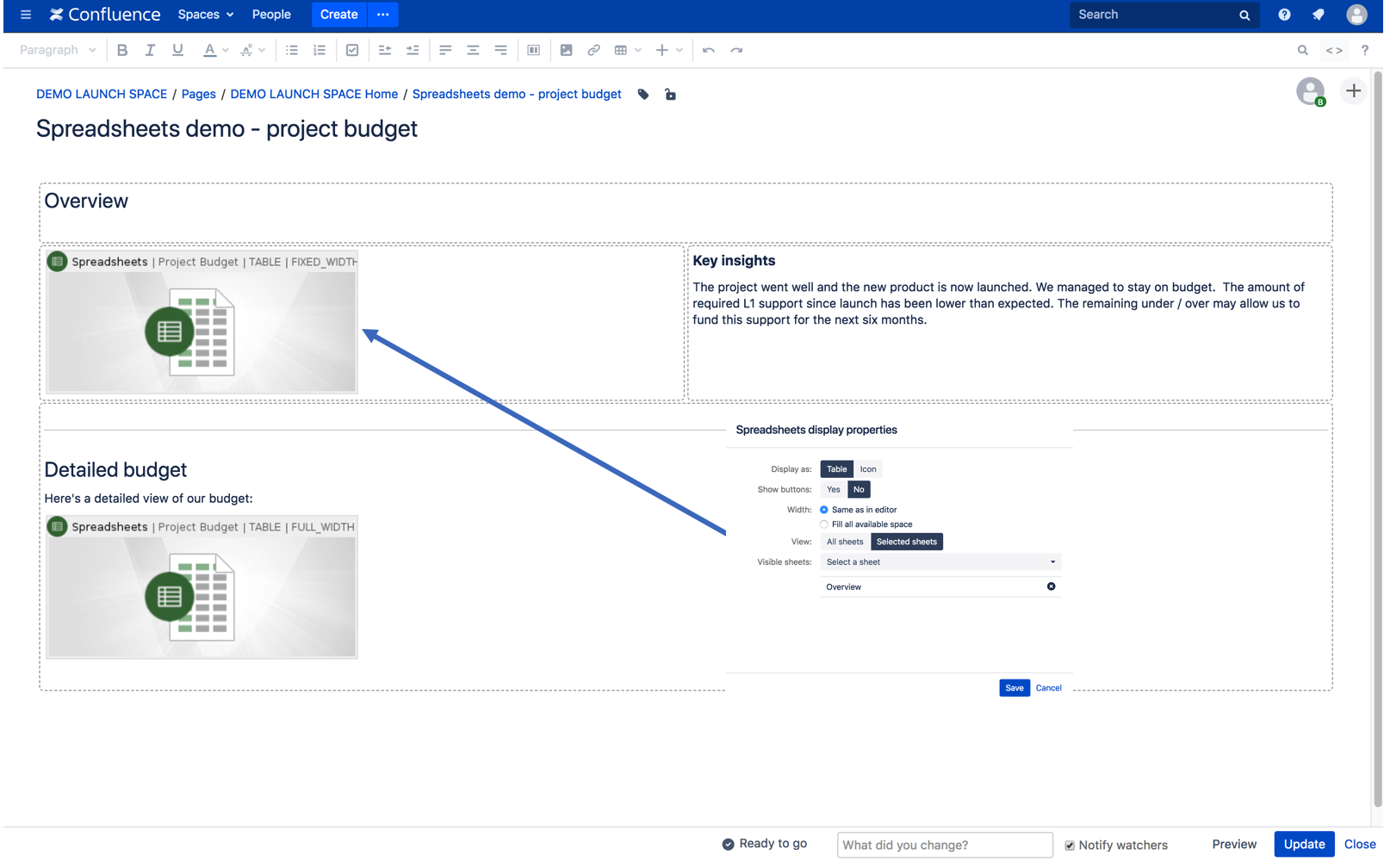 With the integration of your spreadsheets within Confluence, there is no need to send multiple emails to different colleagues and have duplicate files. Collaboration is no longer an issue, as you can make comments on the Confluence page and share your spreadsheets within your team.
Grab the project budget template >
Elements Spreadsheet for Confluence template #2: Analyzing your price positioning
If you're looking to change or set up a new price for your product, the first step would be to analyze your competitors' prices. This will give you an idea of how to position your product's price on the market, based on its added value.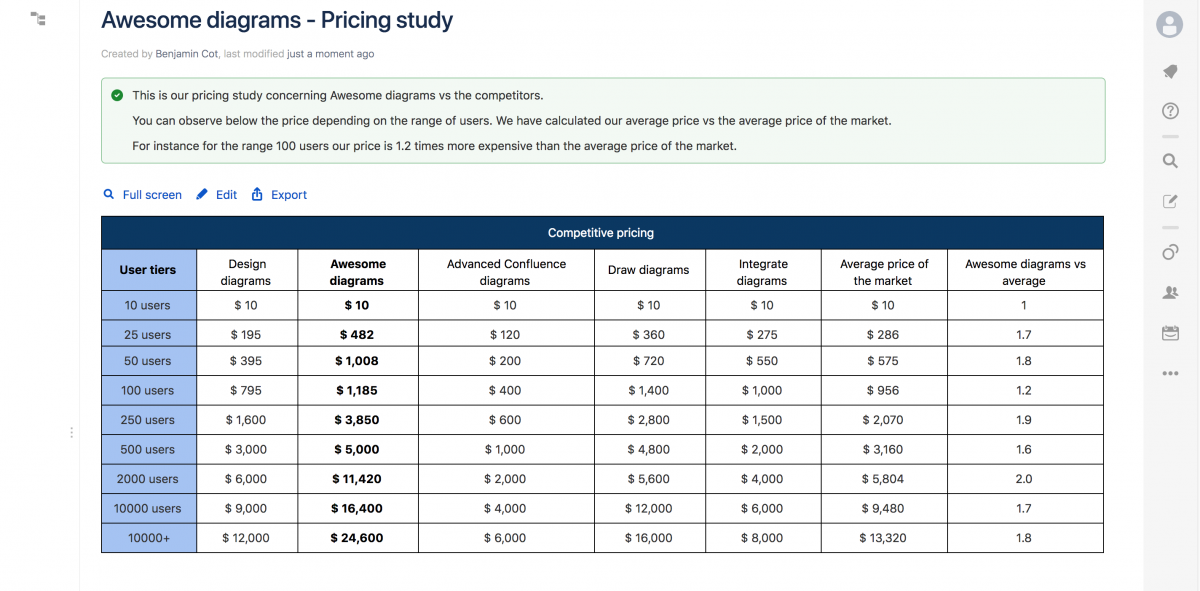 You can fill in your competitors' prices either manually or by importing an Excel file in Elements Spreadsheet. With Elements Spreadsheet, you can calculate the average price of the market and analyze if your price is positioned over or under the average value.
Grab the pricing comparison template >
Elements Spreadsheet for Confluence template #3: Creating the ideal suppliers scorecard
To maintain an efficient business relationship with your suppliers, a scorecard might be useful for your company to provide clear visibility concerning your suppliers' performance, including factors like quality, delivery, etc. The scorecards contain different categories which are assigned different weights. You then aggregate the score of each category to have the overall score for the supplier.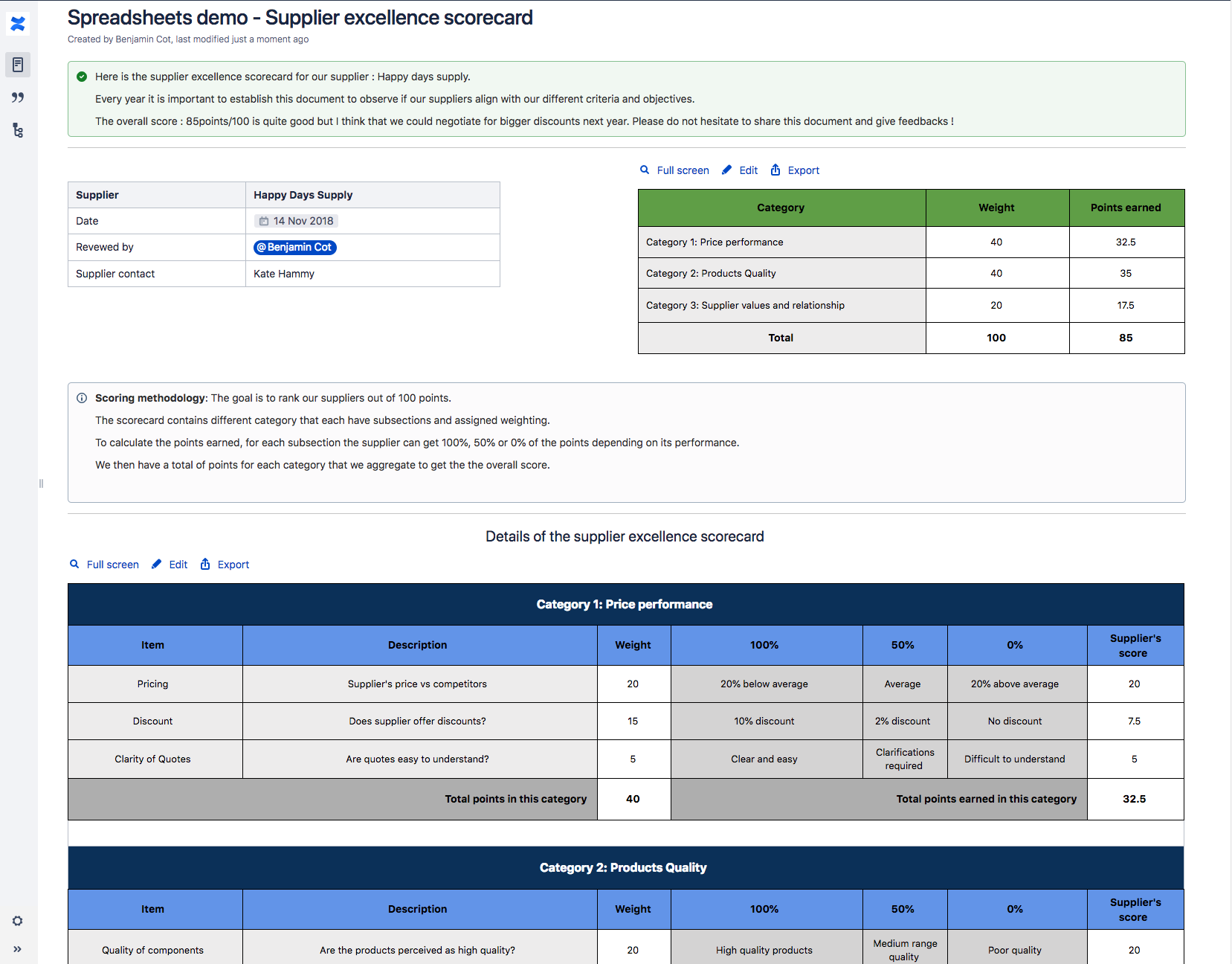 Thanks to the Elements Spreadsheet app seamless integration into Confluence, there is now one place for your supply chain, sales and all other departments involved to discuss and evaluate your suppliers' performance.
Grab the supplier excellence scorecard template >
One app for all your spreadsheets needs in Confluence
Elements Spreadsheet for Confluence is the must-have app for managing dynamic tables inside Confluence. If these use cases and templates would be useful for your team, why not give this app a try?
Try Elements Spreadsheet for Confluence
Tell us about your use cases in comments!