Valiantys Software is now Elements, a Valiantys company

We might have changed our name, but we're the same team behind Elements. The new Elements brand and visual redesign reflect our identity as a software publisher and are a  reminder of the connectivity between our different apps. As part of the rebranding, our products have new names: nFeed is now Elements Connect, Exocet is now Elements Copy & Sync, Elements is now Elements Checklist, and Spreadsheets is now Elements Spreadsheet.

To read more, check out our announcement from March 20, 2019.
Using a Lightweight Directory Access Protocol (LDAP) or Active Directory allows you to manage the company's employees internally and centralize their information in a dedicated data-source. Your end-users, who might lack data on the company's employees, may not be able to properly handle the Jira issue where this information is needed. In effect, they will have to manually type the data into Jira even though it already exists in the LDAP.
One good solution would be to retrieve employees' data from your LDAP and populate it in Jira custom fields, so end-users don't have to search for information that already exist in your systems.
Elements Connect (formerly nFeed) for Jira provides an easy-to-implement and efficient solution that allows you to query any kind of data-source and to display needed information in your issues. This way you can focus on getting things done, rather than getting things found. In this article, we'll discuss the benefits of having Jira integrated with your LDAP and then see how you can configure Elements Connect to do the job of populating Jira custom fields with your LDAP data.
Why integrate LDAP with Jira?
Elements Connect for Jira is the missing link for Jira and LDAP. Without Elements Connect, toggling between the two data-sources will suck up time.  Some of you probably probably know very well what happens between Jira and your LDAP without Elements Connect.
In your LDAP, you have a lot of information about your users. But in Jira, even if you link your user management to your LDAP you're still missing some information that you would like to have in issues.

Two scenarios can happen here: Either end-users switch context every time information is lacking in Jira, or you duplicate the data in Jira as custom fields. In the worst case scenario, you can find yourself having to maintain many custom fields, with many different configurations.
Using
Elements Connect 

to connect Jira to LDAP

The good news is that Elements Connect can spare you all the pain of switching context all the time or manually inputting data you already have in your Active Directory.

It allows you to:
Query data from SQL databases, your local Jira, REST APIs, or a LDAP server.
Display up-to-date results in Jira custom fields
Define dependencies between fields and create cascading select lists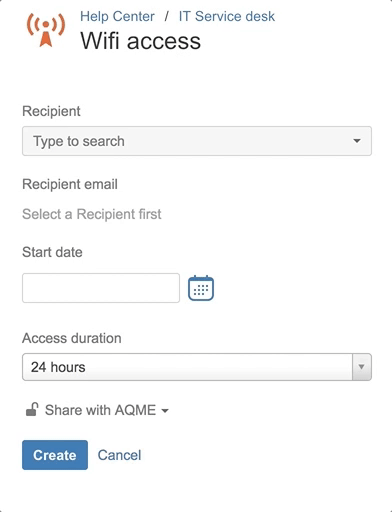 The true power of Elements Connect comes from its genericity; once you have it installed, you can use it for a wide range of use-cases. For instance, connected to a LDAP it can allow you to:
Get the asset information related to the user
List users in LDAP and display information about them (just like shown above)
List available locations in the company as a multi-select list
List reporter information when they raise a ticket in Jira Service Desk
List users only from a specific team
Find the manager of the user
Find the cost center related to the user
If you need help setting up Elements Connect for LDAP integration or simply want to see what the configuration is like before giving Elements Connect a try, we provide an easy to digest tutorial in our app documentation.
Moving toward data efficiency
Integrating Jira with your LDAP can be a significant driver for better productivity; it spares end-users the need to manually input data and switch context and it provides them with an intuitive user experience.
With our app Elements Connect, the solution is at your fingertips.
Learn more about Elements Connect