What has 504 doughnuts, a dance party and the best incident management tips you'll find during the year? It could only be the annual Atlassian Summit, held for its second time in the beautiful city of Barcelona. This year, Valiantys was a Platinum Sponsor, where we set up front-and-center in the expo hall to not only meet with ecosystem vendors and users, but also to hear the latest product news and relay this information back to all the teams within Valiantys' community.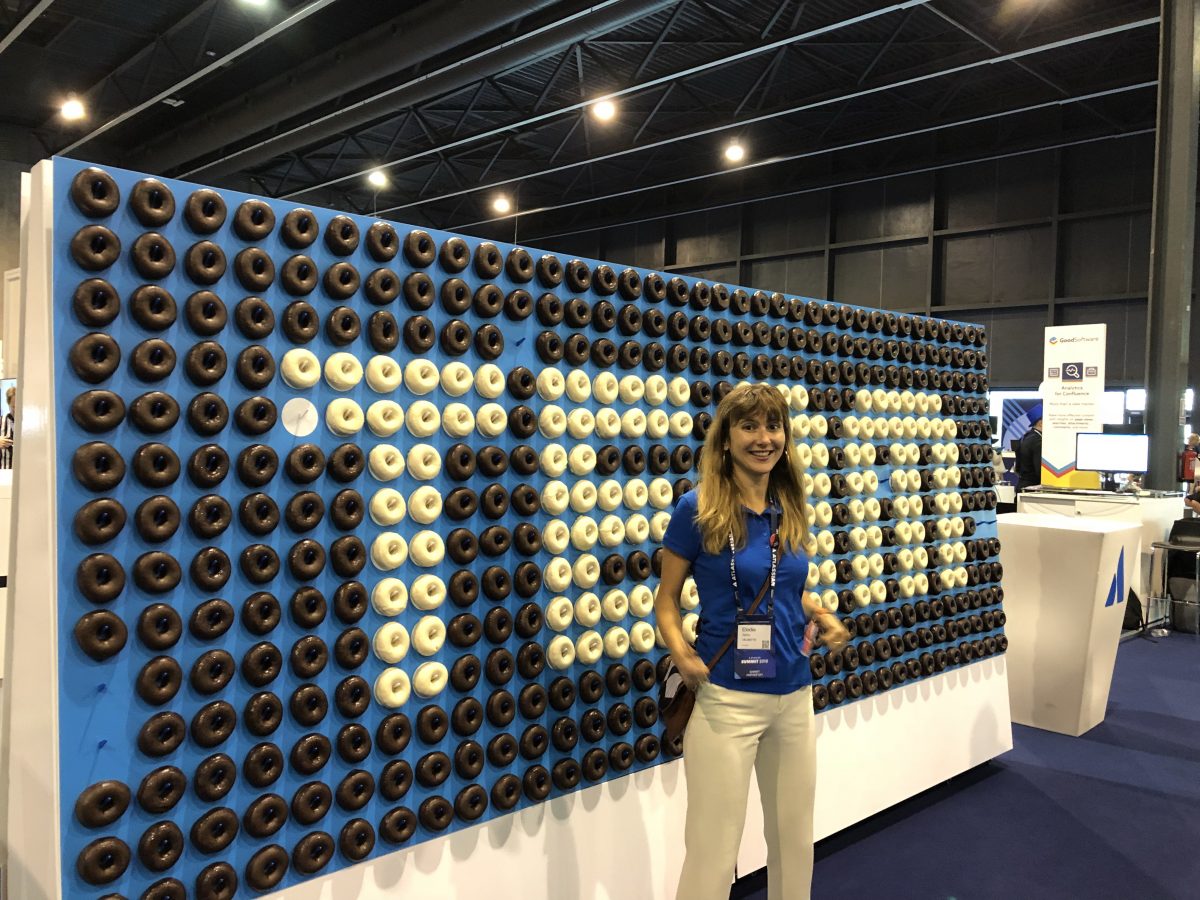 So sit back, grab a drink and get the low-down on all Altassian product news. We'll follow up in a second part to this blog to give you an inside look into Valiantys and the Altassian ecosystem.
Introducing 
Jira Ops

 and OpsGenie: A new incident management system

Atlassian's heart and soul lies in giving teams a clear path to move work forward. For over 12 years, Jira has been Atlassian's signature product as it has revolutionized software development. Five years ago, Atlassian built upon this work and launched Jira Service Desk to cater to the specific needs of the ITSM community.

With the rise of DevOps and Atlassian's values of bringing development and IT teams together, Atlassian announced at Summit the launch of its new product, Jira Ops, which serves as an incident command center to coordinate work as your team resolves major incidents. This product relies on the integration of other well-known tools in the IT world:
Alerting and escalation for notifying additional responders. For this important task, Altassian announced they're about to acquire OpsGenie.
Integration with Slack for real-time chat.
Incident communication through Atlassian Statuspage to keep customers informed.
Integration with Jira Service Desk to respond to raised incidents and problems.
Confluence and Jira Software integrations for running a thorough postmortem to learn from the experience – so it doesn't happen again.
You can try the beta version of Jira Ops for free here. For the moment, this product is only available for Cloud.
Atlassian Data Center and Server
When you reach the enterprise level, the challenge becomes how to have oversight and clarity over many different, unique teams. This growth at scale can be intimidating for admins; over the last two years, Atlassian's largest customers on Jira Software saw an increase of issue growth by 57%, an increase of Confluence pages by 52%, and an increase of Bitbucket repositories by 68%.
Here's what Atlassian is doing to keep up with this continuous growth:
Jira Software + Bitbucket
There is an improved 

quick search

 in Jira Software. Key information from Bitbucket and Bamboo is more 

available

 in Jira Software through the display and also with a JQL search.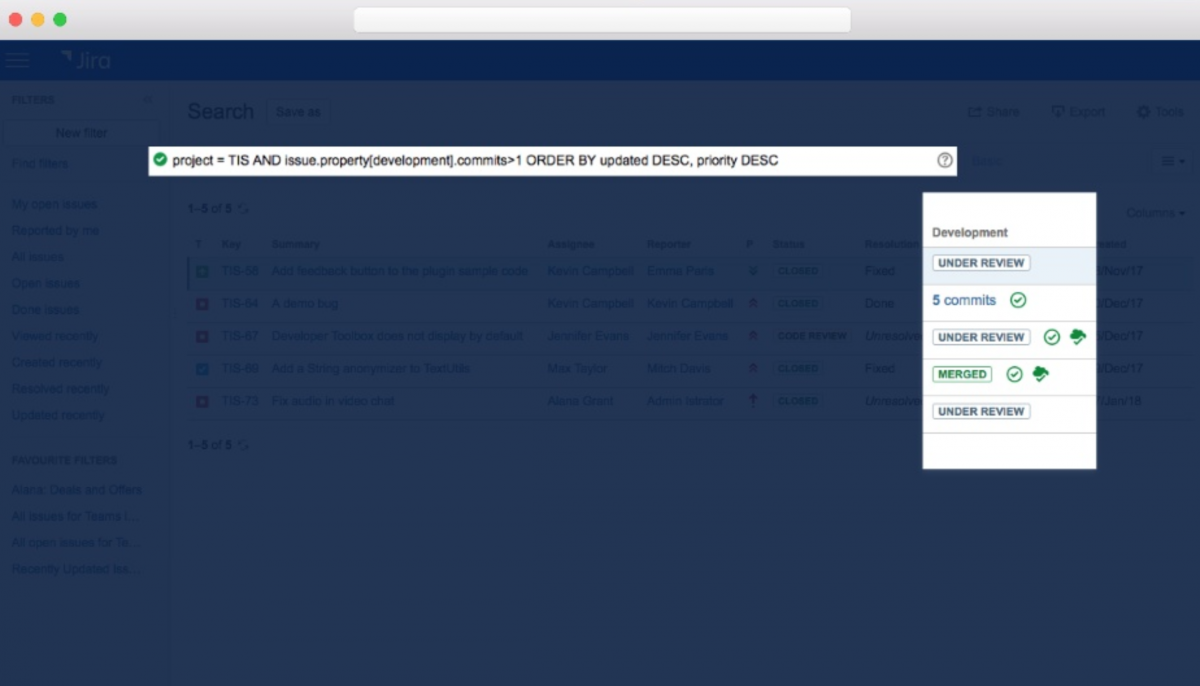 While you could 

previously

 pull a branch in Jira from Bitbucket, now you can create a Jira issue directly from Bitbucket.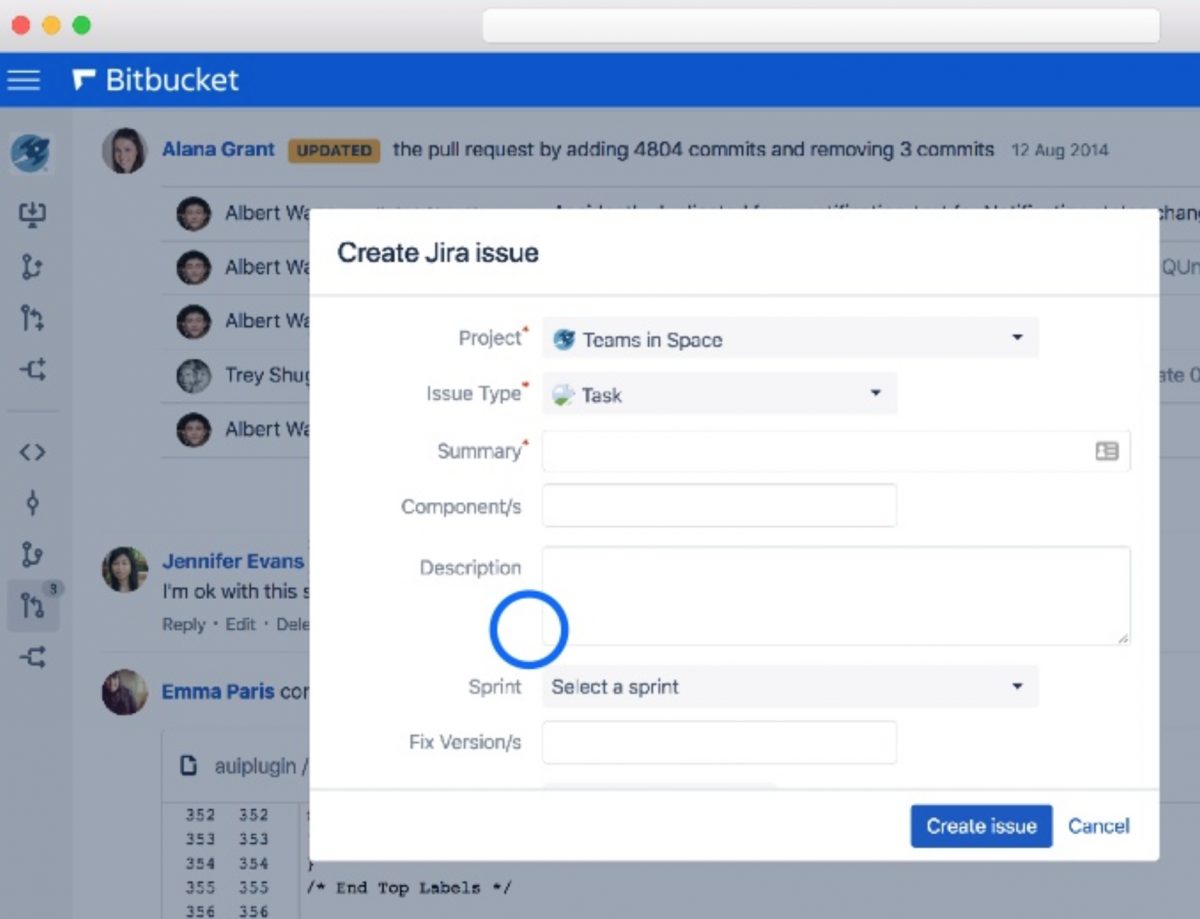 Tired of all the emails in your inbox? End users can adjust their own email notifications – so the signal is clear.

 Emails will be sent in a batch, so you won't be disrupted as often.
A Jira Server mobile version is coming soon! You can sign up here to be notified when this will be released.
For the upcoming release of Portfolio for Jira 3.0, there will be performance improvements and a new planning experience, with drag & drop interface. Stay tuned!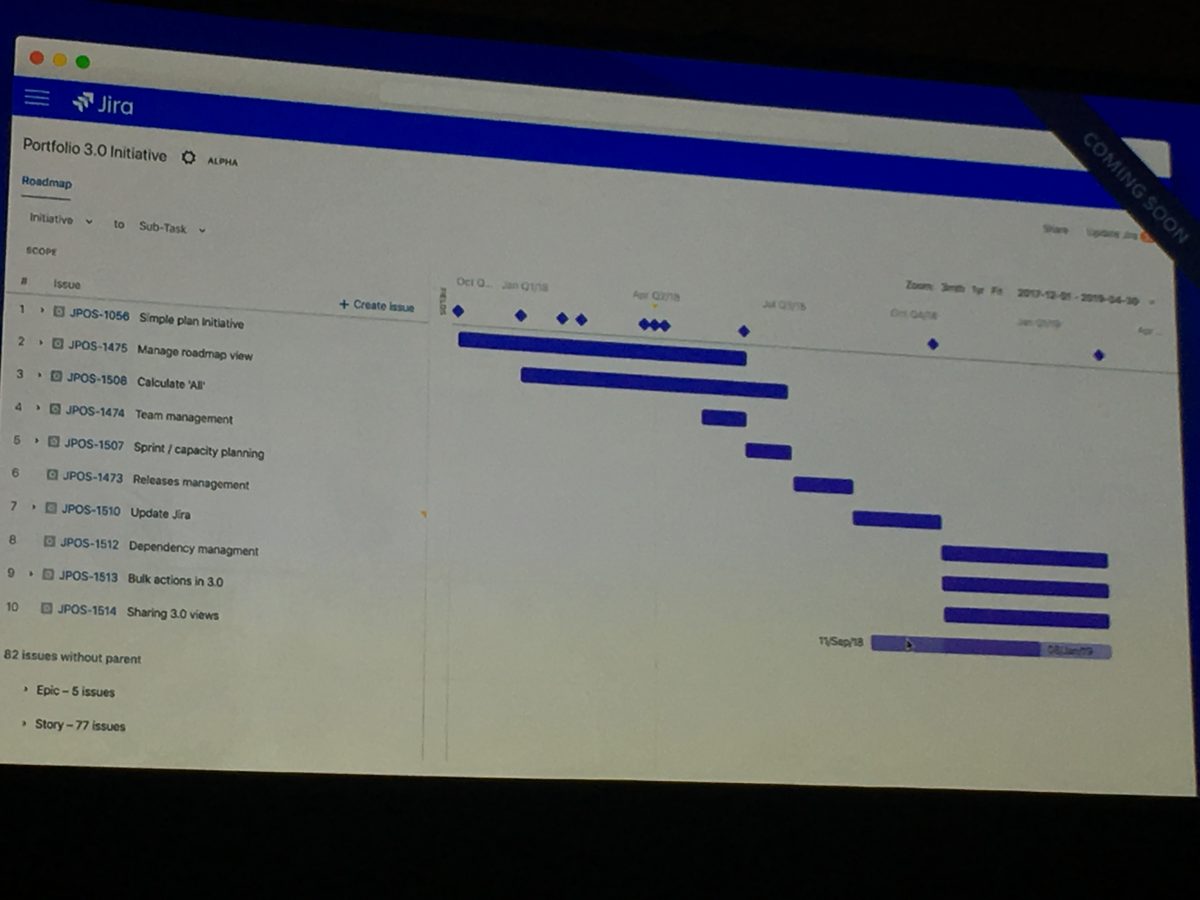 Jira Service Desk Server
Approval requests are more visible in both the customer portal and the service desk. To speed up your processes, automatic approvals can also be configured.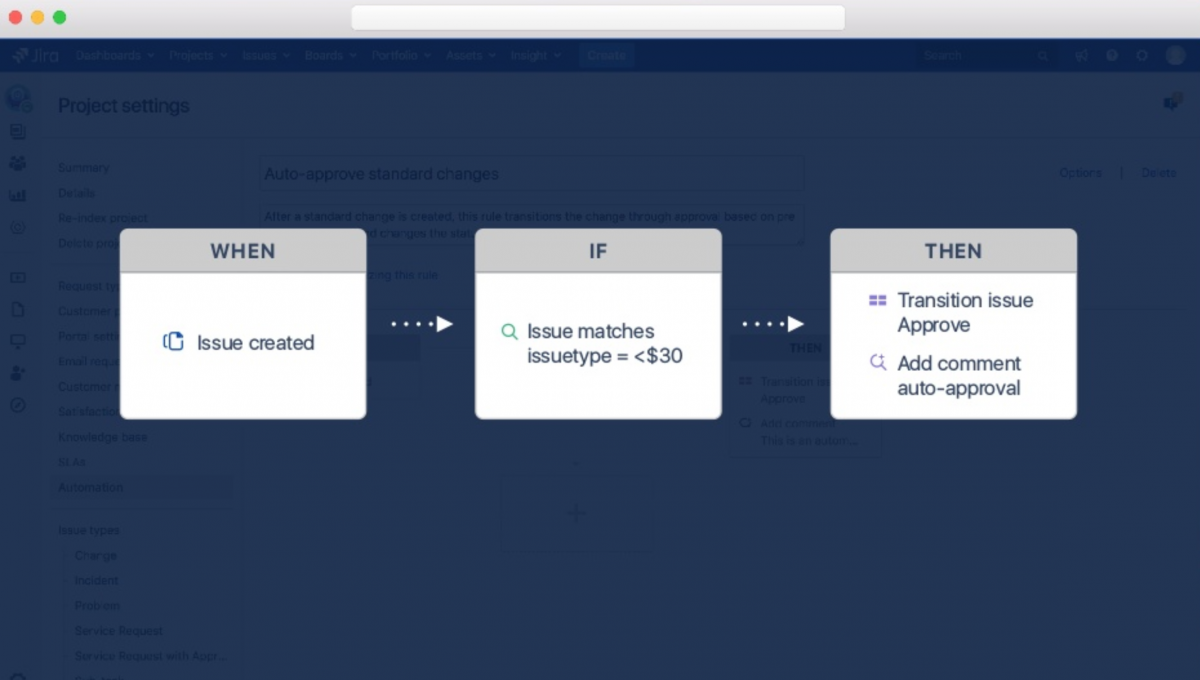 Confluence Server
Being able to find the content you need, when you need it, is the key to a successful wiki. Now, t

he "@"  brings up the latest team members you've discussed with, rather than all the company's employees whose name starts with that letter.

Atlassian will soon release an improved Confluence search with additional filters by space, contributors, content type and date.
The number one feature request for Confluence, with 750 votes, was CalDAV support in Team Calendars for two-way syncing with your calendar client. This feature allows you to sync with Outlook, Google, and Apple calendars.
If your designer is tired of downloading and uploading attachments every time a change is needed, there is no longer a reason to fret – it's now possible to edit attachments directly within Confluence.
To add a cherry on top, the new simply powerful design was launched across all server products for a cleaner UX.
Atlassian as a scalable product
Project level settings have been introduced for Bitbucket and Bamboo to give your team more autonomy.
With shared filters and dashboards in Jira, more than one person can make changes – thus relieving some of the pressure on the instance's admin.
To help admins avoid spending too much time on group permissions, Altassian released delegated administration in the early access preview of Crowd 3.3. Global admins still have complete oversight, so you can still see who and when changes were made.

Finally, project archiving is an option for Jira Software and Jira Service Desk Data Center!

 The result has been boards load 11% faster and JQL searches are 25% faster. In the future, Atlassian will look at how to archive issues without closing the entire project.
The new custom field optimizer quickly scans and deletes custom fields you don't need.
A Scalable infrastructure
Coming soon

 to a theater near you – Atlassian will offer a Bitbucket migration hub from Server to Data Center.
As an alternative to zero-downtime on Confluence Data Center, Atlassian introduced the Read-Only mode which admins can turn on and off through the maintenance screen.
Confluence cluster technology is more resilient due to upgrading Hazelcast. Internally, Atlassian saw a 30% decrease in page loads when they upgraded the underlying technology.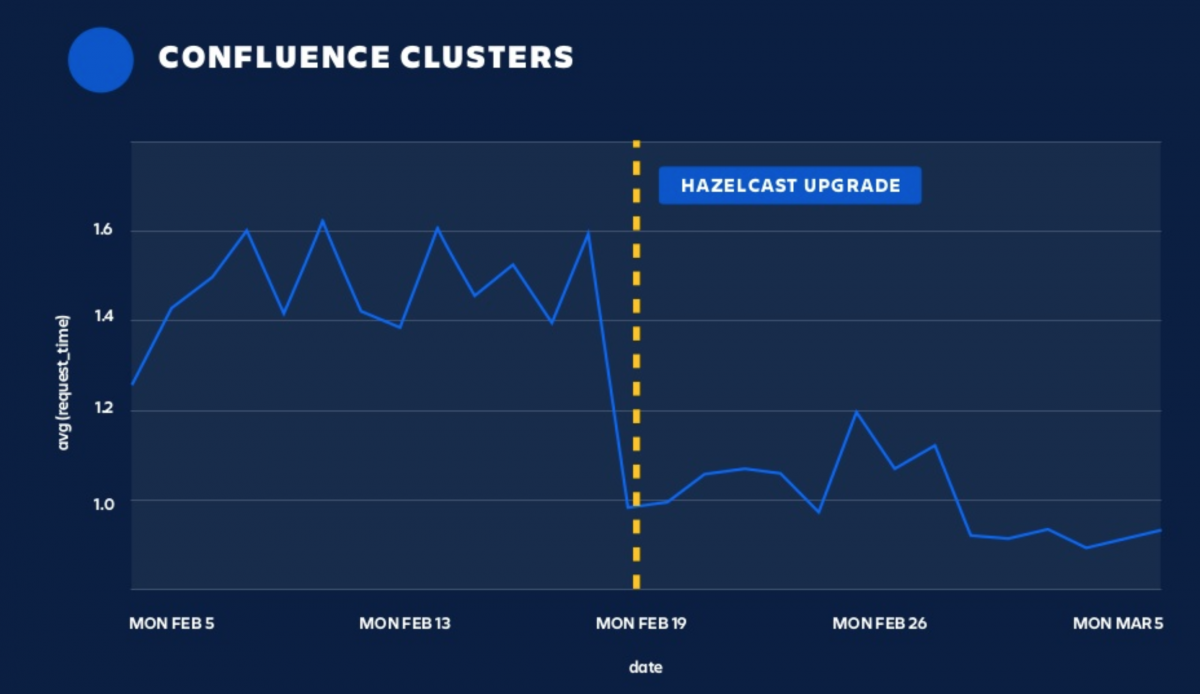 Jira node resiliency has also improved. If one node is in trouble, the rest of the nodes will intelligently manage the situation to serve users rather than continue to send information to the troubled node. It's also easier to restart your node without fear of corrupting the index.
Enterprise releases for Jira Software, Jira Service Desk and Confluence incorporate the most important fixes to improve stability, with at least one Enterprise release per year. This has resulted in 50% fewer high severity support tickets for customers who use the Enterprise releases.
For Bitbucket 5.9 (and soon for Confluence and Jira), better diagnostic tools for your deployments help to expose events, nodes leaving the clusters and check metadata. This allows admins to proactively deal with issues before they become a problem.
The Atlassian Marketplace now includes Data Center approved apps. These apps must meet certain standards through a technical review, a performance check, and scalability testing (we'll give more information on this in the next blog).
Jira 8.0 is set to be released in the near future, and should come with performance improvements.
Atlassian's head in the Cloud
If the past tends to predict the future, Cloud is where things are heading. Atlassian currently has 100,000 Cloud customers, and 80% of new Altassian clients are on the Cloud. Here's how Atlassian is investing to keep pace with the Cloud demographic.
To improve scalability, the limit of users was moved from 2,000 to 5,000 users.
It is now compliant with ISO 27001, ISO 27018, SOC2 and EU/US Privacy Shield.
Atlassian Access puts security, user management, and priority support across all subscriptions in one place. You can see all the users in your company at a glance, enforce a two-step verification, enforce your company's password policies and use SAML single sign-on.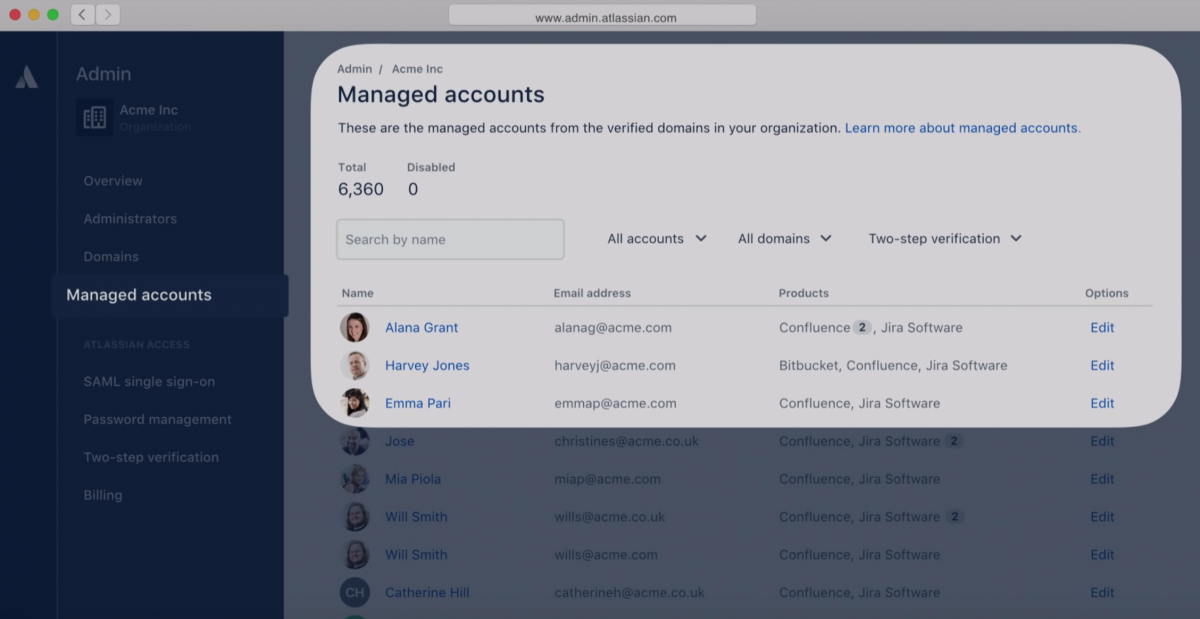 Jira Software and Bitbucket Cloud
Feature flags have been integrated into Jira Software, so code can be turned on or off for certain customers during the testing phase.
Bitbucket Deployment was introduced to help teams keep track of the many, daily releases that are the result of Continuous Delivery. For team members who aren't on Bitbucket and need to be kept in the loop, the information on Bitbucket Deployments can also be seen within the Jira Software issue.
Coming soon: 

Jira Software

 will make it easier to plan your products with Jira Roadmaps.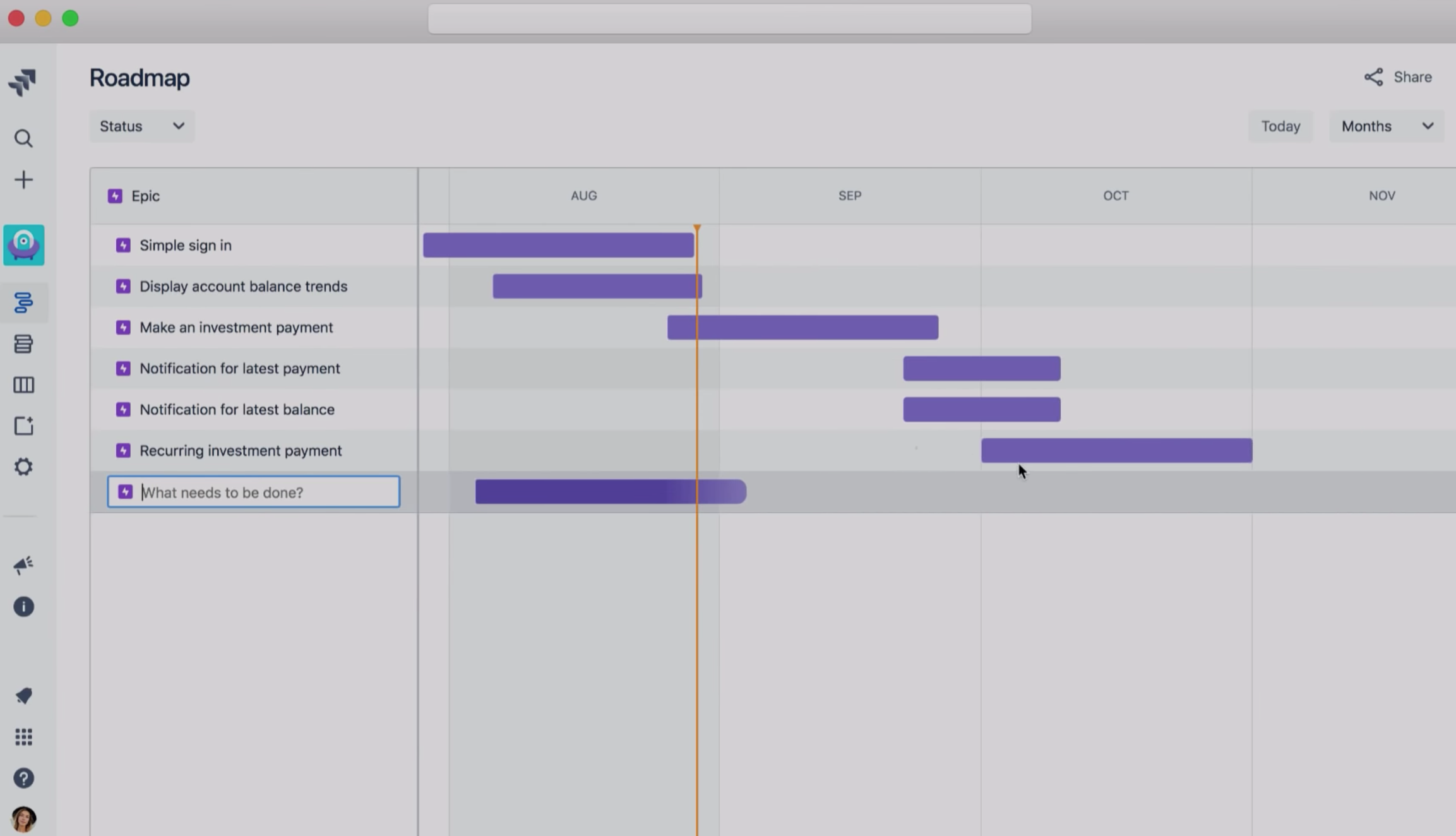 Confluence Cloud
Live 

macros

 will be included in Confluence's editing view, so what you see is what you get.
Tables are now easier to manage, with seamless adding of columns and rows, table resizing, and drag-and-drop.
Slash commands were introduced, so you can add different types of content with one shortcut.
It is easier to login to Confluence on mobile; you can login just with your username or email.
With the new Slack partnership, Confluence further integrates with this product so notifications are seen on both platforms.
That's not all!
Clearly, the Altassian team has been busy this past year making great products to move the world's teams forward. Thanks Atlassian, keep up the great work!
Valiantys has also been busy and we've also checked in with Atlassian ecosystem partners to see what their plans are for the year. Take some time to digest these product updates, and we'll be back with more news from the Altassian Summit 2018 in a few days!
If you want to stay in the know on Valiantys' news, join us on LinkedIn or subscribe to our newsletter.
Give me more Altassian news!