The latest JIRA version just came out, and is essentially focused on making JIRA admin's life easier.
Audit
JIRA now has an administration menu where all administration actions are logged. This was a long-awaited feature for large companies which have large administration teams and wish to have an easy way to track changes. Available information on the audit screen is:
Date
Author
Event category (workflows, users, groups, …)
Change summary (creation/modification/deletion)
Changed object
Moreover, audit logs can be filtered or exported as a CSV file. Now, you can easily know who deleted that project without notice!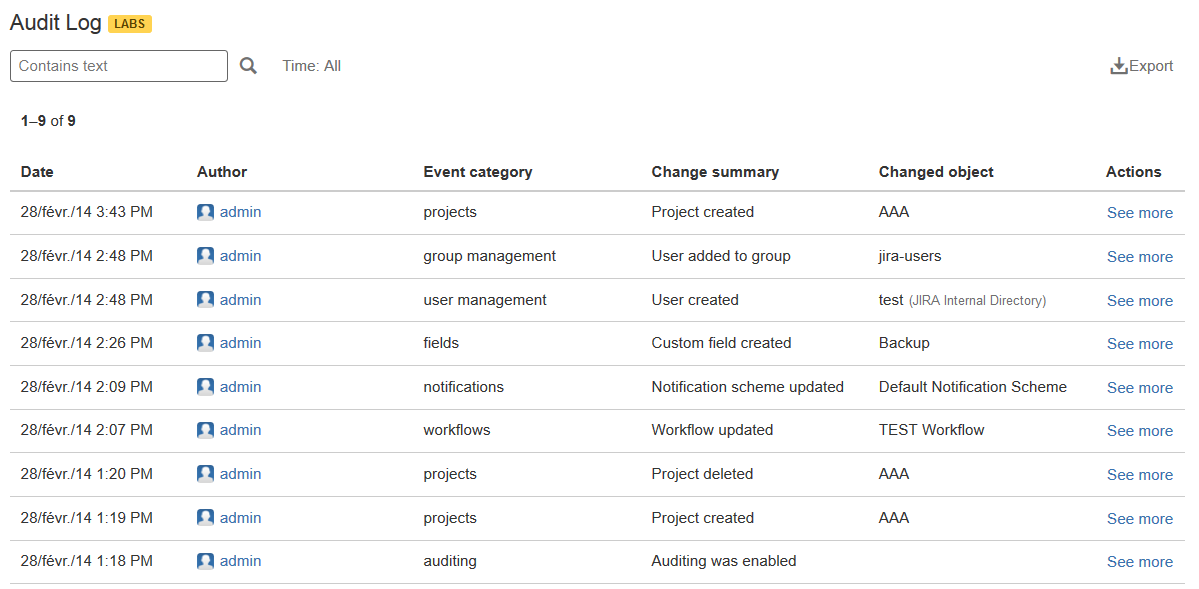 User pickers
At the moment in JIRA ? you can create custom fields of type « User picker (single user)» or « user picker (multiple user) ». The major drawback is that those fields contain all your user base. Some customers were consequently faced to confidentiality or performance issues. From now on, each user picker custom field can be limited to one or more groups and/or one or more project roles.

Workflow Designer
The workflow designer has been improved again. Workflow editing can now be done without leaving the project administration screen. All previously available features of the old workflow designer are now part of the new one: reuse a transition, global transitions, zoom…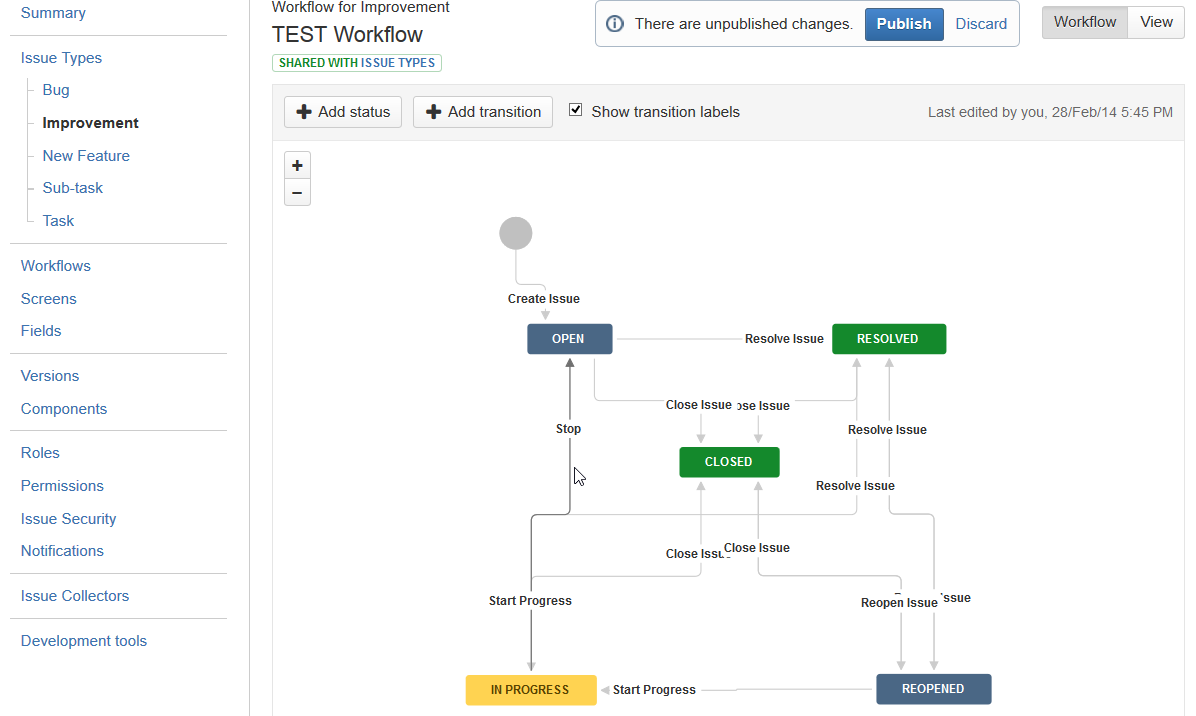 Status categories
As you may have noticed on the above screenshot, workflow statuses now has a specific color. It is assigned through a status category,  from one of the following: New (Grey), In Progress (Yellow) and Complete (Green). It is not possible to create your own categories at the moment, but this is probably a feature that will be massively requested. A ticket has already been created for this purpose.
For users that are going to upgrade their JIRA, you will have to select a status category for each of your existing statuses.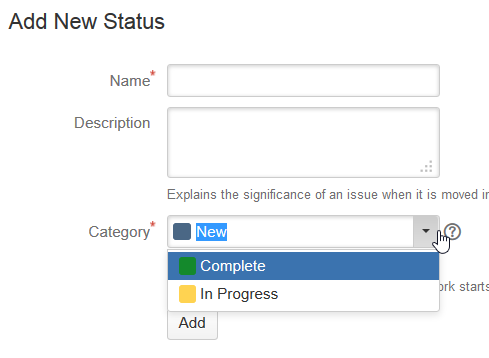 Last but not least
Finally, here are some other new features that could be of interest to some administrators:
It is now possible to back up JIRA indexes directly from the JIRA administration interface. This could be useful for large JIRA instances, to avoid a re-index that can take hours to run.
Indexing can now be executed for just one project, instead of the whole instance.
In-line editing can now be disabled for the whole instance.
You can upgrade your JIRA immediatly. If you have difficulties, we are here to help.
Contact us
We cover all steps of a JIRA upgrade: project scoping, impact study, architecture, upgrade process itself, training, change management, support.