Out of the box, JIRA can be a pretty easy tool to use. However, As your JIRA application grows in size, it will require some fine tuning. Ideally, this adjustment should be done in a simple manner, because complex solutions often lead to using unnecessary add-ons and a difficult adoption of JIRA for new users.
The following three tips can help teams meet the needs of the users by improving JIRA simply and elegantly:
Reorganise your transitions
If you don't know where you are going, it is very likely you're not going to get there. If your team doesn't know where they are going…well, good luck with that.
If the workflow actions are not immediately obvious to new users or if your actions are not in a logical order, it is evident that team members are likely to get lost. Furthermore, the default in JIRA is to have only two action in the top navigation – the rest are hidden in a drop-down menu.
It's a simple yet powerful tip – by reorganising your transitions, it will provide visual consistency of what the road map should be for your team. The great thing about this tip is it doesn't require any add-ons!
Solution:
Prefix transitions with symbols (→ , ← , √, etc). JIRA interprets all Unicode blocks, including arrows. This will allow team members to visualise where the project is headed.

Order transitions in workflow with the transition property key: opsbar-sequence. This will help you organise your transition from the most to least likely action. More information on how to do this can be found here.
Set pos.bar.group.size.opsbar-transitions in jira-config.properties. This will allow you to display three actions (or even four actions for complicated workflows), giving the user more information directly on the screen.
Show information from linked issues
How much time are you spending on your projects? Do you find yourself needing to calculate the time spent on linked issues? Natively within JIRA, there isn't a reporting features that allows you to calculate the time spent on linked issues.
However, with a little help from the Marketplace an easy answer is right around the corner!
Solution:
Install Exocet and ScriptRunner add-ons – they are two incredibly useful tools which have so many use cases! ScriptRunner allows you to extend the functionality of JIRA, executing scripts to interact with JIRA as post functions. This add-on will really increase the flexibility you have within your instances! Likewise, Exocet allows you to copy, link and sync JIRA issues. We know it is a great tool because we created it!
For this use case, the data panel feature in Exocet allows you to display a summary of the important information stored in linked issues and sub-tasks.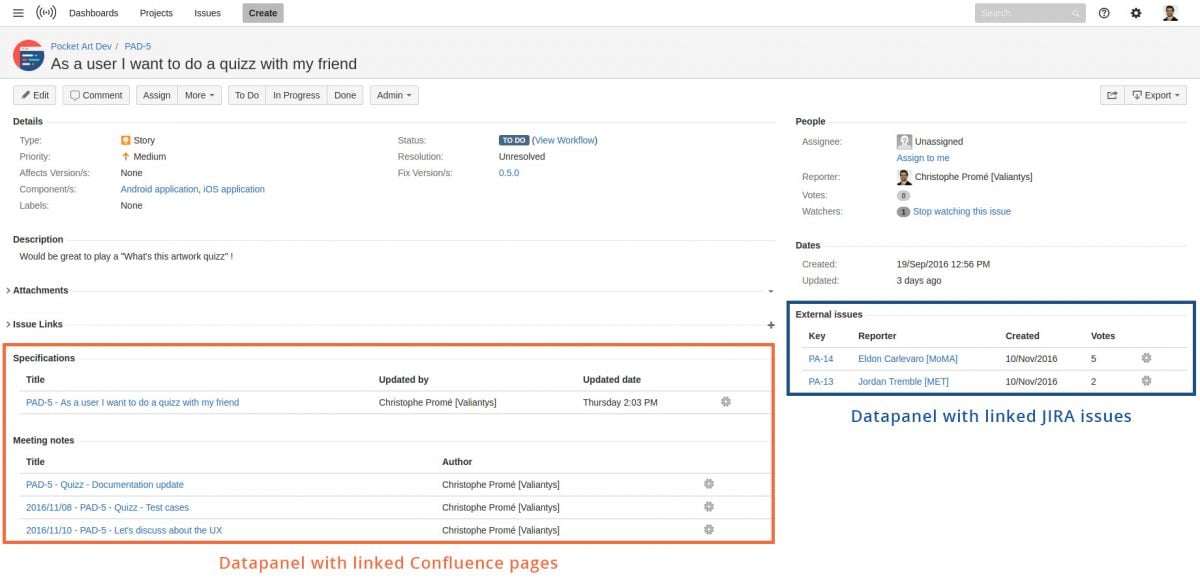 After configuring Exocet, ScriptRunner provides scripted fields which give you the ability to show fields with calculated data in issues.

There you have it! You can see how much time you spent on linked issues, and even how much time remains on the project!
Manage licensed users easily
Change is natural – people get hired and people leave companies. What isn't natural is spending far too much time with SQL queries trying to keep on top of every position change while managing user licenses (unfortunately, bulk-deactivation of users is not possible natively). Yet this clean up needs to be done, as if you don't delete inactive users you can find yourself running out of licenses. You may ask yourself if you need to move up to the next tier of licenses, but the answer is usually to simply delete what you don't need.
Solution:
The User Deactivator for JIRA add-on helps you keep your user directory clean of non-active users by automatically deactivating multiple users: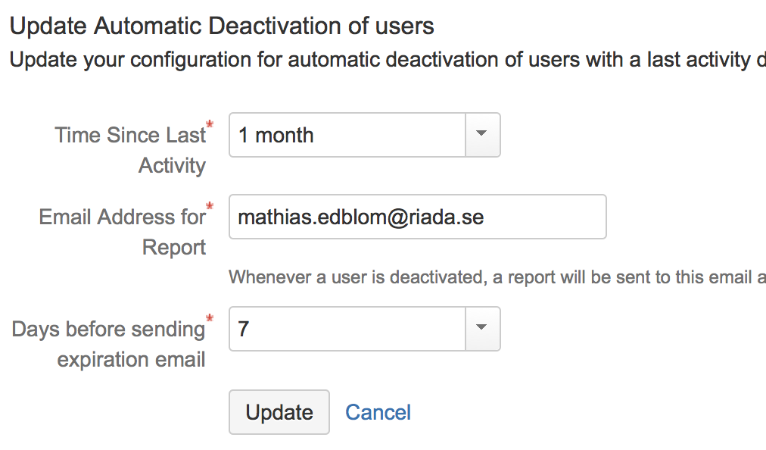 You can also filter users by last activity date and deactivate manually: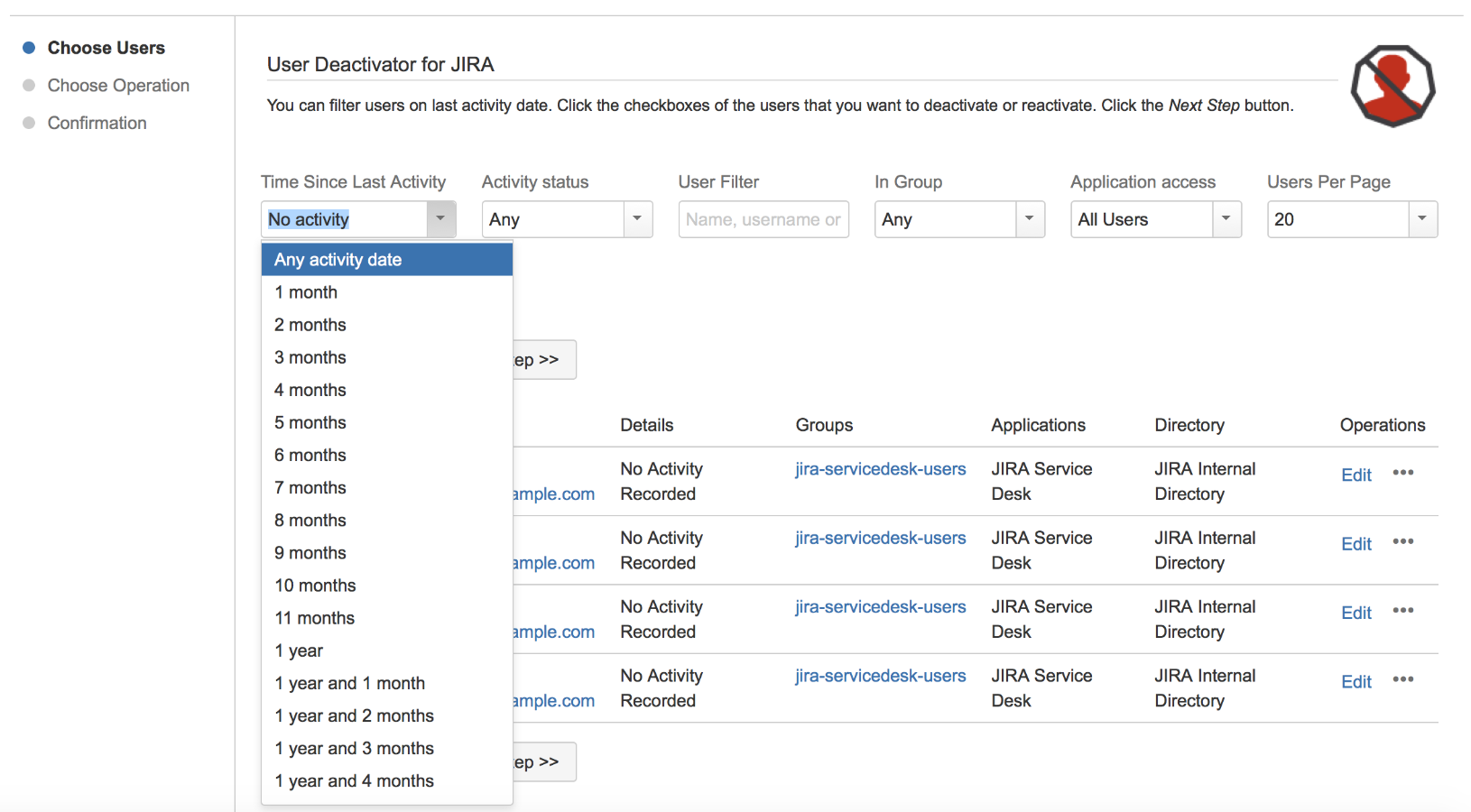 And of course, having a record of who was deleted is always a good idea. With this handy add-on, you can receive reports when users are deactivated: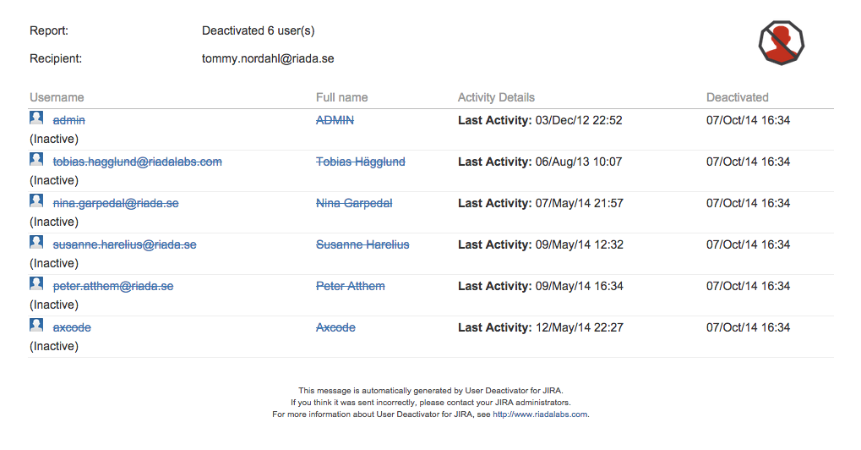 For more JIRA tips and tricks, sign up to our newsletter!
Sign up to the Valiantys newsletter