Back to the future 

For some time, the tools used within project management have been in a bit of a catatonic state. Many individuals were given very few to no options when selecting the weapon of choice in the battle for project management victory. Often, the project management tool is an extremely light web application that doesn't allow for more detailed tracking. On the other hand, it can be an application with feature overload, that has numerous functions that may not be necessary for your typical project and get in the way of your productivity.
The growing suite of Atlassian tools, however, has ushered in a new way of managing both simple and complex projects, programs and portfolios. This offers a breath of fresh air for project managers on any service and product delivery team, who can utilise several Atlassian tools along with add-ons to easily manage, monitor and report on various projects within the organisation.
By using JIRA Software for our projects at Valiantys, we are able to manage projects that consist of services ranging from consulting to training and configuration to migrations. Organising this wide variety of projects might seem like an overwhelming and tedious undertaking, but becomes extremely manageable through the seamless and intuitive features in JIRA.
Let's take a closer look at JIRA for project management teams…

Your type of project in JIRA
Here at Valiantys, our service delivery projects are contained in their own JIRA project type, which allows them to be easily recognisable among several other project types within the organisation. Often there are several departments involved in the steps leading up to the actual delivery of services. JIRA has the ability to link different project types together, creating a digital 'paper trail' for the origins of any particular project. This allows for easy access and the flexibility to trace any service delivery project back to the purchase order or statement of work that contains the details of what was sold to the customer.
Our projects are created as issues in JIRA, allowing the owner and their team to take advantage of several features that improve levels of productivity.

Projects will have issues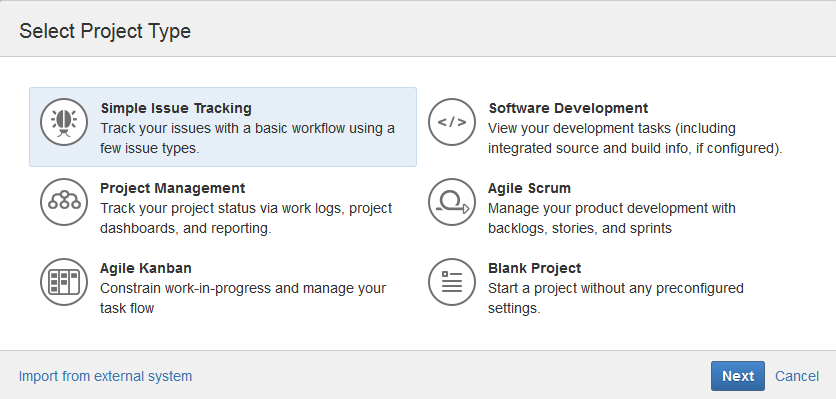 Projects can be handled within the JIRA environment as issues. These 'issues' will have a sole owner, most likely the project manager. This can be considered the project overview as well as the main location for updates and track-related tasks. These issues/projects in JIRA will have a very visible unique identifier, which gives you the ability to:
Easily link projects to other related projects
Search for projects by ID (especially when project names becomes repetitive)
Easily distinguish between project types
Quickly determine how long ago a project was created
What's more, this project overview page can be watched by any user of the JIRA environment, and they can also receive updates. There's no longer any need to chase individuals for an update on any project, as you'll be notified if there are any changes. Managing several projects or even programs becomes feasible through the use of dashboards.
Issues/projects can be grouped based on any given criteria and then displayed on a dashboard that is refreshed every 15 minutes.
Use the advanced option of the Search in JIRA to create very specific filters for your dashboard.
Atlassian has
documentation
that can be helpful.
Trade-in project tasks for JIRA subtasks
JIRA subtasks can be relabelled and repurposed as project tasks. The subtask has most of the attributes of a project task found in any standard project management application. The subtasks are then linked to your JIRA issue (project) and other JIRA issues if the subtask spans across several projects. These subtasks can be assigned to the responsible individual  and therefore streamline the process of informing the responsible party of what work is necessary and when it should be completed.
The comments feature available at the issue and subtask level can reduce reliance on email, and allows the project manager a single point to track any developments relating to a subtask.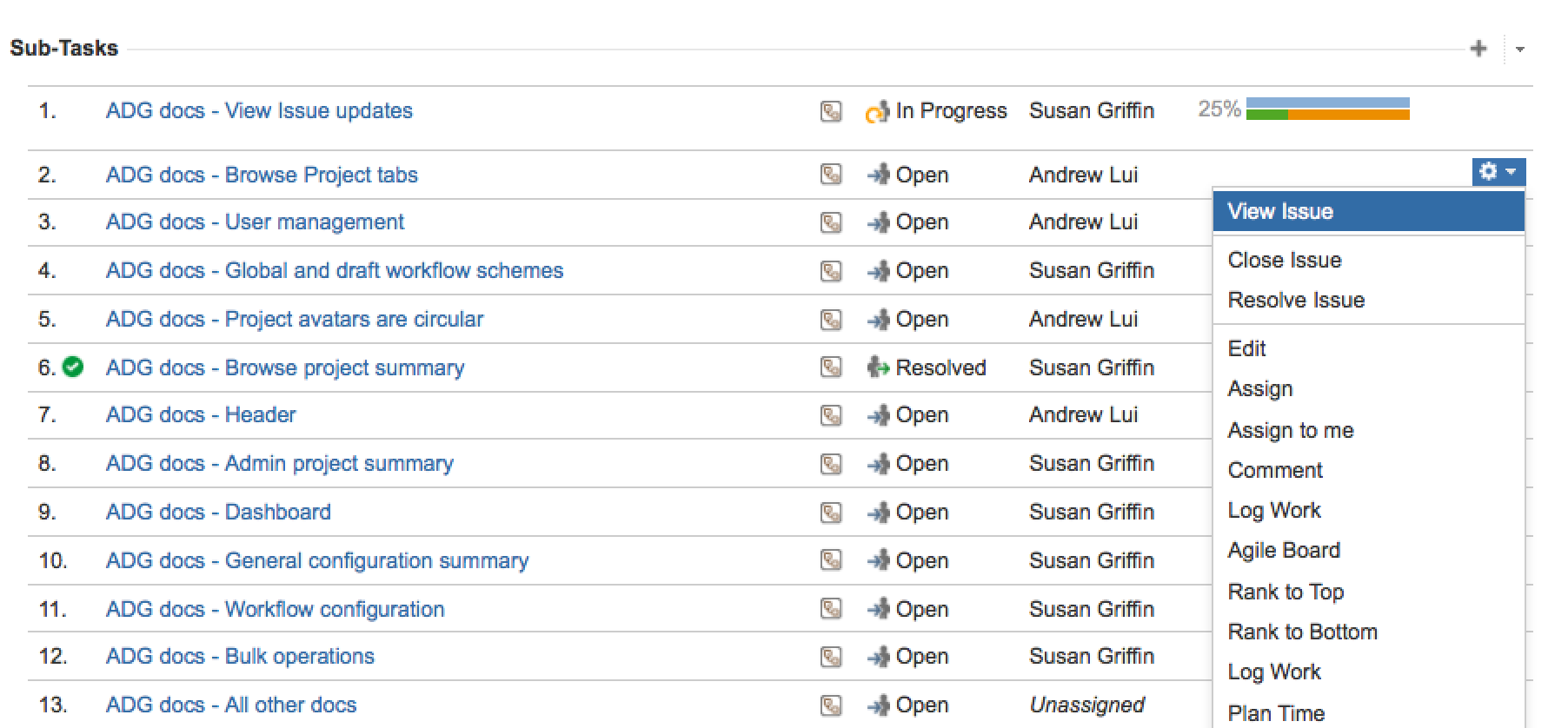 Get the BigPicture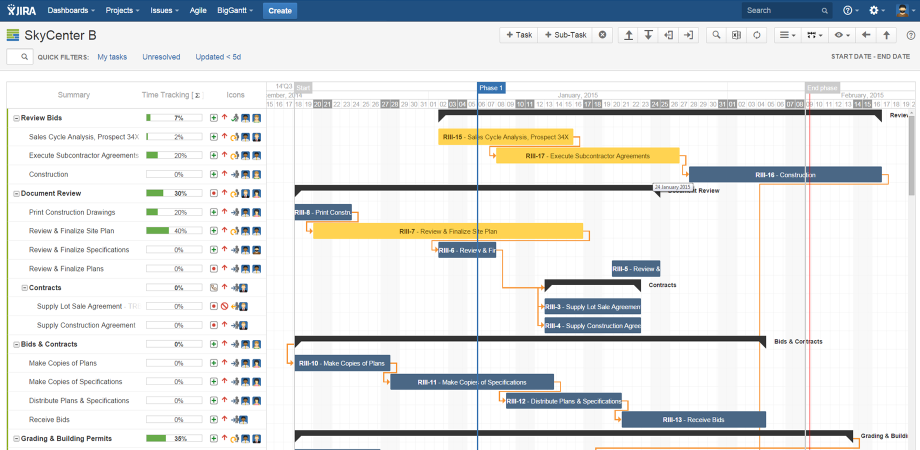 You can try BigPicture in your JIRA environment for free in the Atlassian 
marketplace
The BigPicture add-on becomes a powerful asset to project managers that need to create gantt chart, along with project tasks that have interdependencies.
The features include:
Custom views

Excel export
Work breakdown structure
Dependencies
Search
Intuitive user interface
Within a few clicks, your existing list of subtasks aligned to your project in JIRA can be visually represented on a timeline, along with project milestones. This JIRA add-on is packed with intuitive features that can ease the frustrations of building a complex gantt chart while keep assigned resources informed. Changes that are made to the gantt chart within this add-on are instantly reflected in the associated JIRA subtask. This reduces the need to "republish" your plan. There are also export features available if this project plan needs to be translated into Excel, Microsoft Project and pdf format for those status reports.
Resources in Tempo Planner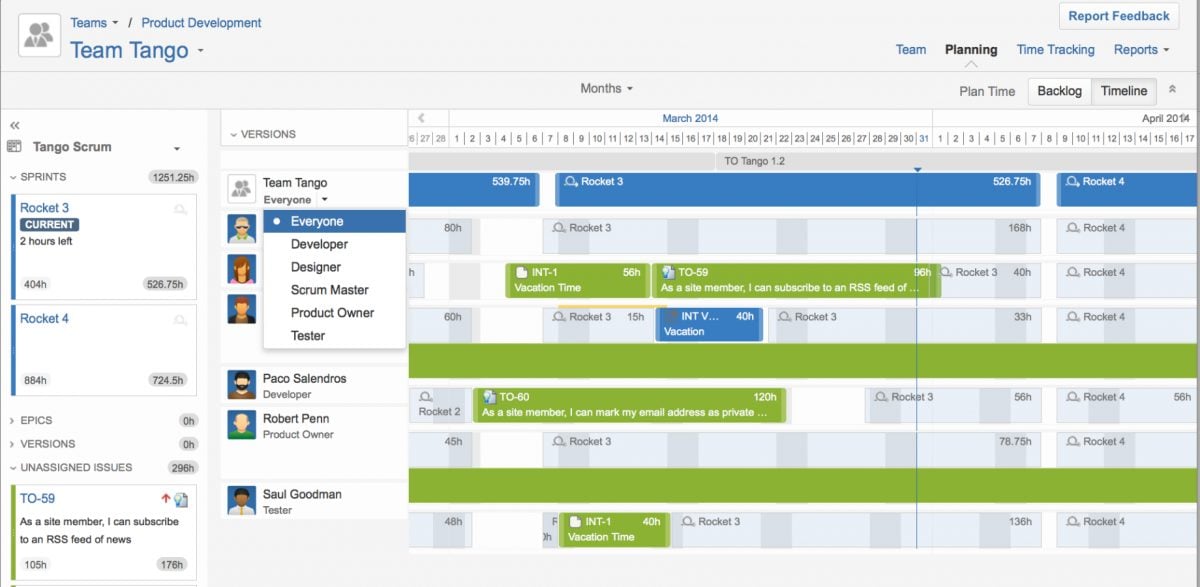 You can try Tempo Planner in your JIRA environment for free in the Atlassian 
marketplace
Lastly, the Tempo Planner add-on is an efficient way to assign resources to your projects. As previously mentioned, projects are assigned a very simple unique identifier that are displayed whenever the project is referenced within JIRA, JIRA add-ons or other integrated Atlassian tools such as Confluence.
As such, this add-on gives you a visual tool where you can assign projects or tasks to resources in your organisation. Resources in JIRA can see the same visual representation which allows them to stay on top of their daily tasks as they shift between various assigned projects.
Project Management's best kept secret
JIRA can be used as a powerful tool for any Project Manager or PMO that is seeking a scalable solution that can be utilised across many departments in an organisation. JIRA combined, with the available add-ons in the Atlassian Marketplace, forms a winning combination that can be applied to a project, program or portfolio of any size. Here at Valiantys, using JIRA for project management allows us to stay efficient, focused, detailed but lightweight enough to adapt to the various types of projects that our team can deliver.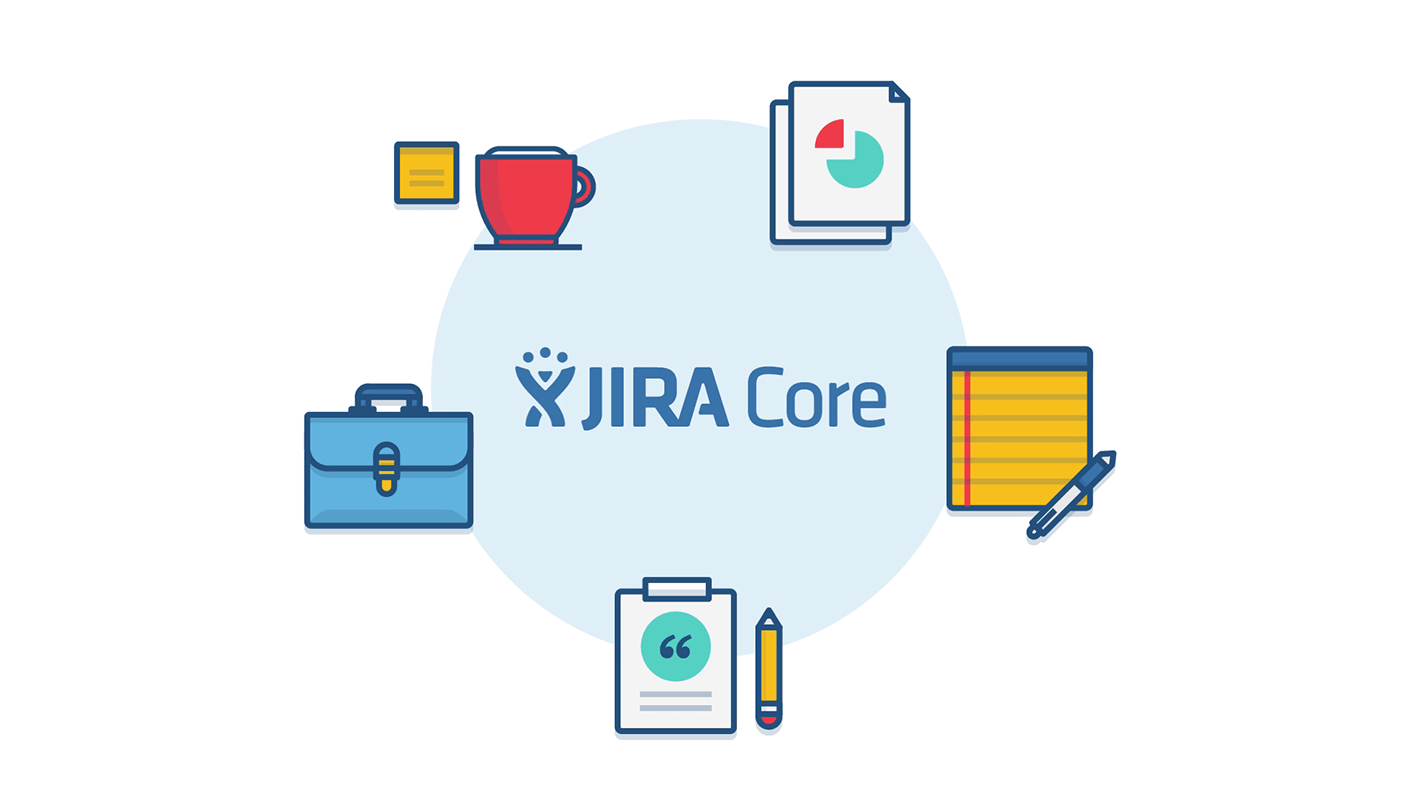 Reach out to at Atlassian expert to find out more about using JIRA for project management.