More and more organizations are moving their workflows to the Cloud. Gartner predicts that 95% of new digital workflows will be in the cloud in 2025. The benefits are undeniable, from cost savings to business agility.  Leveraging the tremendous  investments of vendors like AWS or Atlassian can help you focus on your own business.
Despite the benefits of the Cloud, some organizations – maybe yours? – are still on the fence. One concern is security: they might think they can handle it better with firewalls and an on-prem infrastructure. This is worthy of a discussion, but one thing that is certain is that on-prem security will prove way harder once the server products are no longer maintained, and the deadline is February 2024. This means: acting now.
In this webinar you will learn about:

 
The most recent Cloud trends

Business drivers for an enterprise-level C

loud

 migration
AWS Standards for Privacy and Data Security
What will happen to clients if they do not migrate by Feb 2024

The benefits of Atlassian Cloud and how Valiantys supports the journey to Cloud 

Real cases from customers that moved to Cloud
Global outcome: In 60 minutes you'll learn why and how you should plan your migration to the Atlassian Cloud. This live session includes "on the spot" polls and will be followed by an interactive Q&A session, so bring your questions to get our experts' answers.
Our speakers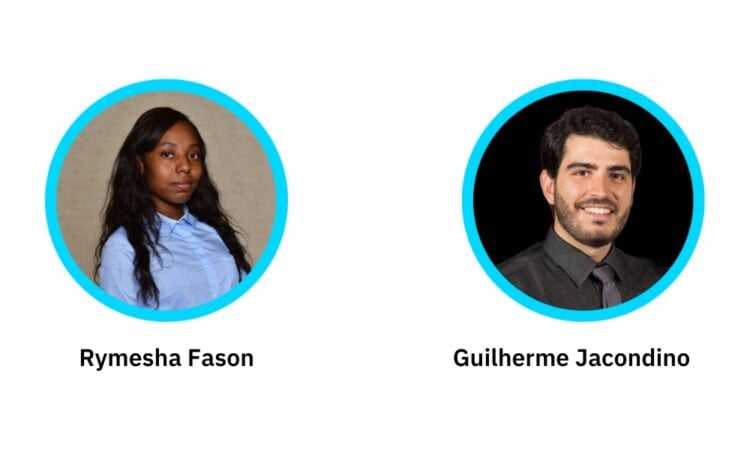 Rymesha Fason, Partner Solutions Architect for AWS. 
Rymesha is an expert technology consultant who is passionate about using business and technology to produce the best outcomes. Rymesha has experience across multiple industries and projects, specializing in data analytics.
Guilherme Jacondino, Head of the Cloud Practice at Valiantys, Cloud specialized Atlassian Platinum Partner.
Guilherme is in charge of the Cloud Practice and has overseen hundreds of Atlassian migrations over the last couple of years and currently manages 28 consultants specialized in all the services associated with migration engagements.